Putin pledges further support for Russia's CIS allies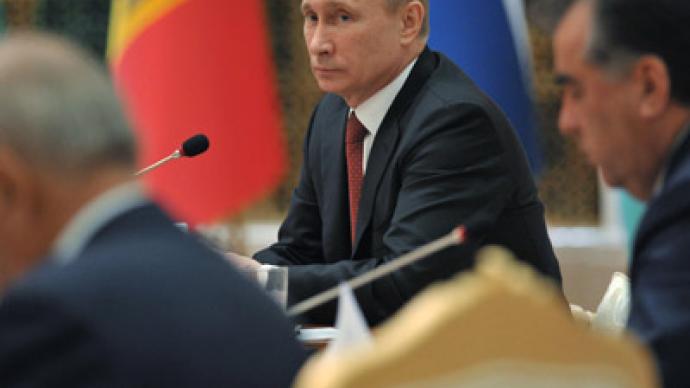 Moscow will defend the position of the Commonwealth of Independent States at future G20 and G8 Forums, the Russian President has promised.
Speaking at the summit of the heads of states of the post-Soviet economic bloc, Vladimir Putin noted that Russia already protected the common interests when it presented CIS's integration effort in the best possible light at the recent APEC summit. "I must stress that the reaction of our partners from the Asia-Pacific region was positive. Soon Russia will be hosting two major international forums – G20 next year and G8 in 2014, and I would like to assure you that we will be ready to take all your interests into consideration," Putin told the CIS leaders. However, it can happen only on condition that these interests are timely and duly formulated, the Russian president added. Developing the topic of international cooperation, Vladimir Putin told the participants that they should develop and promote a common agenda in various other international organizations, such as the OSCE. Putin added that the current situation in this organization "was not a source of optimism". "OSCE should have long ago stopped servicing the interests of certain countries and concentrate its attention on unification issues," the Russian leader said. Putin also expressed hope that when Ukraine takes it turn to chair the OSCE in 2013 it would promote this very position. The Commonwealth of Independent States is a voluntary economic and political union of several former Soviet republics formed in 1991. Currently the bloc consists of ten members and Turkmenistan holds the rotating presidency in the organization.
You can share this story on social media: