Almost half of Russians ready to fight for country on battlefront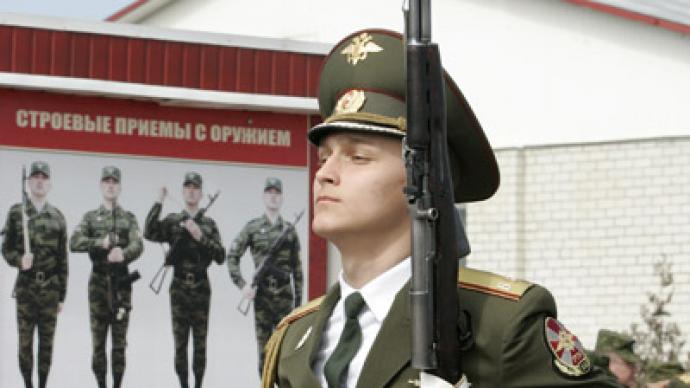 44 per cent of Russians are ready to join the military and defend their country if a war breaks out, while only 10 per cent said they would prefer emigration to a safer country, a recent poll has shown.
Of those ready to fight, 23 per cent said they expect to be summoned under conscription and 21 per cent said they would go to the front as volunteers. 26 per cent said they are not subject to conscription and 20 per cent could not answer the question. The poll was conducted among 1,600 Russian citizens in late May by the Levada sociology center. The question was chosen in connection with the Day of Memory and Grief celebrated on June 22 – the anniversary of the beginning of the Great Patriotic War. Other questions in the poll dealt with history rather than modern times. 50 per cent of respondents said Nazi Germany's attack on the USSR came as a surprise for the Soviet authorities, which constitutes a rise from last year's 46 per cent. 43 per cent said that in their view the Soviet leaders knew about the planned attack, down from last year's 48 per cent.Another question was why Western Germany managed to quickly recover from the aftermath of the war and eventually to build a strong social state. 40 per cent of those polled linked this with the fact that Germany did not have to support its allies all over the world, as did the Soviet Union. 32 per cent said that Germany did not spend on the arms race, and 24 per cent linked the economic surge with help rendered to Germany by the United States. Only 21 per cent said they saw the reason in the fact that Western Germany was building a market economy with strong competition. As for the problems faced by war veterans in Russia, 56 per cent said Russian authorities are dealing with these problems to a sufficient degree, a slight decrease from 62 per cent in 2010. 39 per cent of respondents hold that the authorities are not paying enough attention to veterans.
You can share this story on social media: