Top Russian security official visits US, plays mailman for Obama and Putin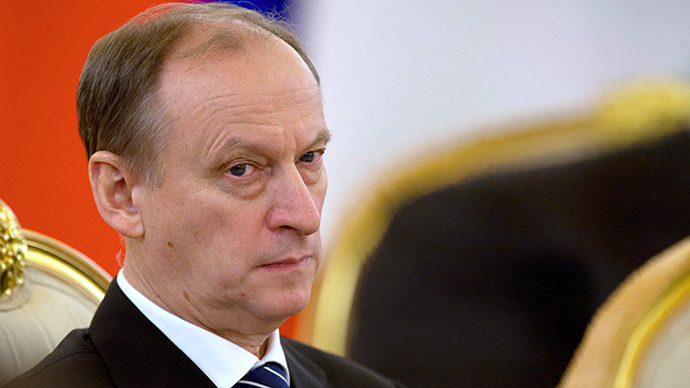 The head of Russia's National Security Council has arrived in the US on a two-day visit for top-level talks on key stumbling blocks in bilateral relations. He will also deliver President Putin's response to a letter President Obama sent in April.
Putin aide Yury Ushakov confirmed on Tuesday that Patrushev is carrying the presidential letter and is scheduled to meet Obama.
Among the US officials Nikolay Patrushev will meet during his trip is National Security Advisor Thomas Donilon, who brought Obama's letter during his visit to Moscow last month. The content of the letter was never made public, but Russian officials said it was very constructive and listed several proposals for building cooperation between Washington and Moscow.
"Ideas covering some of the directions have new elements, which our country will study carefully and respond to accordingly," Ushakov said while describing the letter's contents.

Washington reportedly suggested drawing attention away from frustrating issues in Russian-US relations, such as Russia's human rights record and the controversial Magnitsky Act, which the US adopted in response to alleged human rights violations.
Instead, the two nations would focus on strategic issues such as counter-terrorism cooperation, the conflict over NATO's anti-ballistic missile system in Europe, and nuclear disarmament. It was indicated that several groundbreaking agreements may come from the letter, likely including a legally binding agreement that would make the ABM shield in Europe transparent to Russia, assuring that its nuclear deterrence is not compromised.
Patrushev himself said that he had "no pessimism" about his trip to the US.
Relations between Russia and the US have been marred by a number of events lately, ranging from the conflict over the Magnitsky Act, to Russia's move to ban adoptions of Russian children by US citizens, to the latest espionage scandal last week involving an alleged CIA agent trying to recruit a Russian security agency staffer.
As a result, relations between Moscow and Washington cooled considerably, in sharp contrast to the high expectations following the 'reset' in 2009. 
In his comments on the Boston Marathon bombing, President Putin stressed that deteriorating ties between the US and Russia harmed both countries. Tamerlan Tsarnayev, one of the alleged bombers, was identified as possible terrorist by Russia's FSB security agency, but the warning it sent to the FBI did not prompt a full-scale investigation. Many critics cite this as an example of inadequate communication between the two nations on counter-terrorism.
"The preparations for that visit began long before the Boston attack. But at the same time, of course, it should be a kind of a counterpoint during these negotiations," Aleksandr Domrin, a visiting professor of law at several US universities told RT.
According to Domrin, the main message that Patrushev should convey to his counterpart is that Russia and the US are "in the same boat" in the fight against terrorism.
Following the Boston bombing, the US should "stop calling terrorists freedom fighters" and put an end to providing Chechen terrorists with refugee status, Domrin stressed. The American Committee for Peace in Chechnya – headed by the outspoken anti-Russian critic Zbigniew Brzezinski – should also be "disbanded," the professor believes.