Unregistered opposition party sues Justice Ministry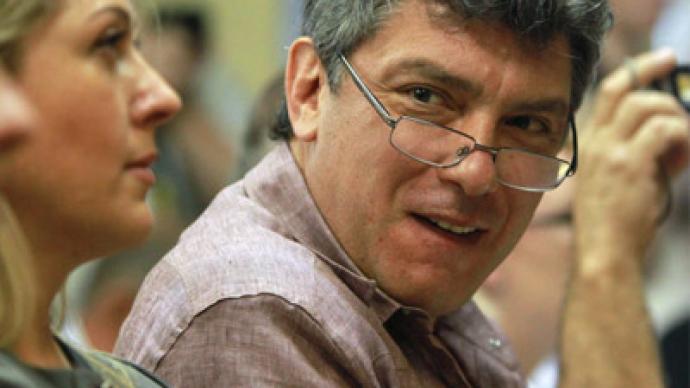 The People's Freedom Party, also known as Parnas, has filed an appeal in court regarding the Justice Ministry's refusal to register it, one of its leaders, Vladimir Ryzhkov, announced on Friday.
"Our lawyers have analyzed this three-page long piece of nonsense that the Justice Ministry wrote. The document quoted five reasons for the refusal. We studied them in detail and concluded that none of them has any legal foundation," Ryzhkov said. "So we filed an appeal to the Zamoskvoretsky court. We demand that the court oblige the Justice Minister to register the People's Freedom Party." He added that they filed the suit because "their regional units had insisted on it". However, he is not at all optimistic about the outcome.In defense of its decision, the Justice Ministry cited numerous flaws in the party's charter and other procedural violations. In particular, the list of party members in some of the regions included minors, the deceased, and citizens who were not registered at the stated address. However, the party insists that registration can only be denied over threats of secession, a threat to people's lives and health, violations of public morals, and/or infringing on the various rights of the nation's citizens. None of those reasons were mentioned by the authorities. Party leaders are convinced that the refusal to register the party is politically motivated and violates both the Russian Constitution and the European Convention of Human Rights. If their appeal is denied, the opposition leaders intend to file a complaint to the European Court of Human Rights. Earlier in July, the European parliament had criticized the decision of the Russian Justice Ministry. President Dmitry Medvedev, however, does not see any political motive in the decision to refuse the registration of the party. In a recent interview with the Moskovskiye Novosti daily, he said that there were only procedural reasons for the decision, and if Parnas meets the formal demands, it would be registered.