Russia shrugs off OSCE criticism of Nazism rehabilitation ban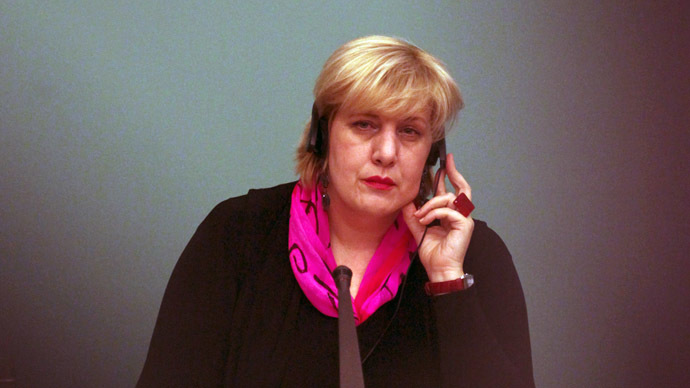 Moscow has called recent OSCE statements over the bill seeking to oppose the rehabilitation of Nazism "intervention into other nation's legislative process" which was beyond the powers of the organization's media freedom representative.
OSCE's Representative on Freedom of the Media, Dunja Mijatovic, said last week that the bill punishing the glorifying of Nazis and their allies as well as questioning the role of the anti-Hitler coalition in the WWII was "potentially dangerous" for media freedom in Russia.
"I call on the Russian authorities to carefully review the proposed changes as they go beyond the mere banning of the glorification of Nazism. A narrow application of such a law might lead to its abuse and suppress political and critical speech on issues of history and eventually affect freedom of the media," the representative was quoted as saying by the Russian news agency RIA Novosti.
Russia's reaction was fast and unambiguous.
"We perceive with bewilderment Ms Mijatovic's urge to intervene, especially to intervene publicly, into the Russian internal legislative process that is being implemented in accordance with democratic standards and the principle of separation of powers. We see such actions as non-correct and going beyond the representative's mandate," reads the Russian Foreign Ministry's statement released on Wednesday.
The Russian diplomats also added that drawing connections between the given legislative initiative and the recently introduced laws that ban non-traditional sex propaganda to minors and insults to believers' feelings was "an open conjecture and lacks any grounds".
In late June a group of Russian MPs representing the United Popular Front movement drafted a bill that introduces criminal punishment for justifying the crimes of Nazis and attempts to blacken the memory of the anti-Hitler forces.
The proposed draft suggests that such offenсes are punished with fines of up to 300,000 roubles (about $9,500) or up to three years of jail for individuals. The same offense committed in an official position or with the help of the media carries a harsher punishment – fines of between 100,000 and 500,000 roubles (about $3,100 - $15,500) together with the ban on occupying a number of posts for up to three years.
The sponsors of the bill noted in their comments that other nations already had similar laws, protecting the historical truth as stated by the Nuremberg Tribunal from revision.
You can share this story on social media: