WWII history revisionism intolerable – Putin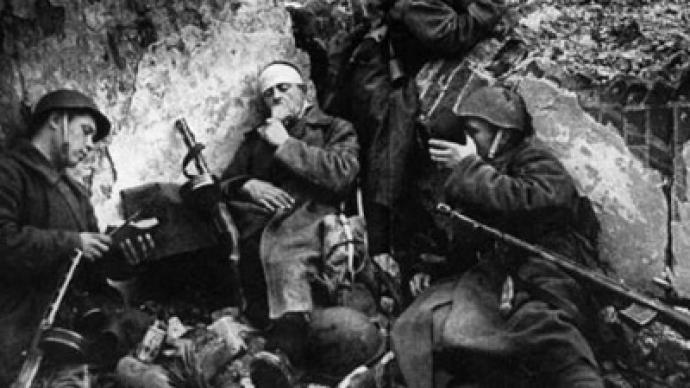 Future generations should know the truth about WWII heroes, President Vladimir Putin stressed, adding that attempts to rewrite history and equate executors with their victims are unacceptable.
"We must do the utmost to keep the criminal Nazi doctrines a thing of the past – no matter how they may be disguised – and to make the Nuremberg Trials' judgments inviolable," Putin stated. "We must keep and defend the truth about the war," he said after attending the opening ceremony of a Red Army World War II memorial in the Israeli city of Netanya. The rewriting of history is a crime to the millions of people who gave their lives for the victory in WWII and future generations who should know the true heroes of the war and be able "to distinguish the truth from blatant and cynical lies," Putin stressed. It is necessary "to oppose any attempts to justify Nazi collaborators," Putin said. "We will never allow executors and their victims to be made equals; the misinterpretation of the truth and its replacement with various falsifications and conjectures." The president noted that in Russia, the memory of WWII is "sacred," adding that "we highly appreciate that our sincere feelings are shared in Israel." "The Holocaust is one of the darkest, most tragic and shameful pages in the history of humanity," Putin observed. "It is still impossible to stomach the Nazi atrocities. And it was the Soviet Army that put an end to that; it saved from extermination not only the Jewish, but many other peoples," he underlined. The idea to erect the monument was put forward by Israeli Prime Minister Benjamin Netanyahu during his visit to Moscow in 2010.It was swiftly backed by the Russian leadership.
You can share this story on social media: