Attempts to rewrite history may lead to unpredictable consequences – Putin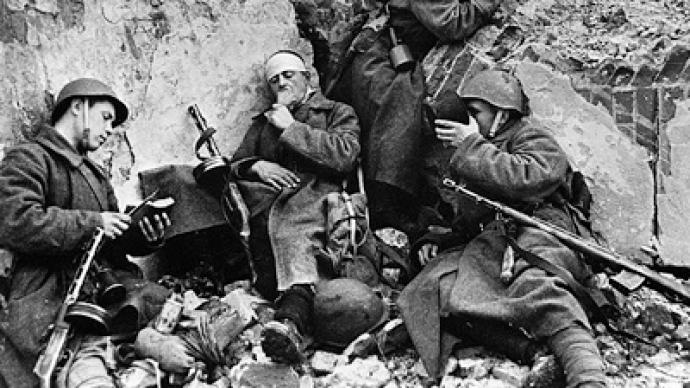 Russia's Prime Minister Vladimir Putin has warned against attempts to rewrite WW2 history, saying that it may lead to unpredictable consequences and undermine the basic principles of the modern world order.
As June 22 marks the 70th anniversary of Nazi Germany's invasion of the USSR, Russia commemorates the victims of the bloodiest war in its history which claimed the lives of 27 million Soviet people. Speaking today at the Government Presidium session, Putin said that in some countries, attempts to distort the outcome of the Second World War and equate victims with the aggressor have lately become more frequent. "There isno needto explain why all attempts to falsify the history of World War II and of the Great Patriotic War, as well as the profanation of the memory ofthe victors, cause profound concernamong the Russian public," the Prime Minister noted, as cited by Interfax. He stressed that "the truth about the war, about the priceless experience of allied relations, about how true heroes" must be cherished and defended.He stressed that it is important to realize that attempts to misinterpret history can lead to very serious, unpredictable consequences. "In fact, it may cast doubts on the key principles of the modern world order," Putin pointed out.According to the premier, Russia should maintain its stance on the issue and remain firm and consistent. "It is important for all of us. It is necessary for the moral education of future generations," he said. The premier added that supporting WW2 veterans and their widows should always be a priority for the government.
You can share this story on social media: