Opposition activist sentenced to 2.5 years for organizing mass disorder at anti-Putin rally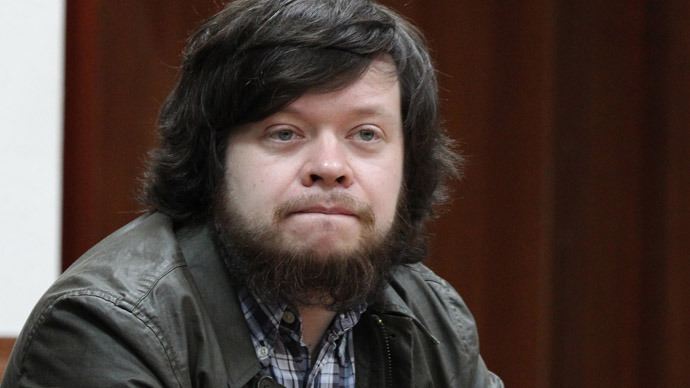 Leftist opposition activist Konstantin Lebedev was convicted and sentenced to 2.5 years in a medium-security prison for preparing mass disorder that took place during the May 6 rally on Moscow's Bolotnaya Square last year.
The prosecution had previously demanded a 5-year prison term, but the sentence was shortened after Lebedev pleaded guilty and expressed remorse. His case was heard in a special, simplified procedure, and the sentence was lower than the minimum required by law.
The activist will not appeal the sentence, Lebedev's lawyer Valery Lavrov said, adding that the defendant is satisfied with the ruling. After the verdict was announced, Lebedev was taken into custody and will begin serving his sentence.

Investigators have charged Lebedev, along with opposition Left Front coordinator Sergey Udaltsov, activist Leonid Razvozzhayev and Georgian politician Givi Targamadze – in absentia – with organizing violent demonstrations on May 6 on Moscow's Bolotnaya Square, the day before Vladimir Putin was sworn in as president of Russia. A protest march that day against alleged electoral fraud ended in violence.
According to investigators, Udaltsov, Lebedev, Razvozzhayev and Targamadze "aimed at destabilizing the social-political situation" in Russia. The Prosecutor General's Office also accused the four of planning to incite further unrest in other regions across the country.
"For that purpose, the accomplices were organizing the so-called training camps in [several Russian cities] as well as in the republic of Lithuania; they were also recruiting participants for planned riots," the Prosecutor General's Office stated.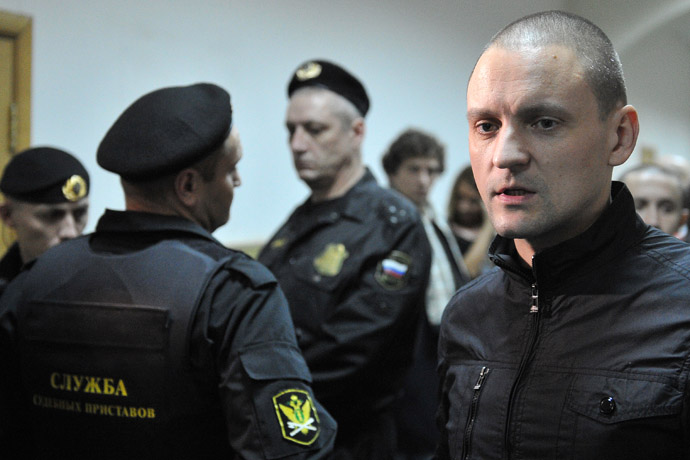 Currently, Udaltsov remains under house arrest, Razvozzhayev was arrested in October and an international arrest warrant was issued for Targamadze in February. Lebedev's verdict is the second connected to the May 6 protests, following Maksim Luzyanin, who was sentenced to 4.5 years in jail last November.

Udaltsov earlier criticized Lebedev confession, saying he showed"unacceptable weakness" and "let his comrades down." Lebedev only confessed in hopes of reducing his sentence, Udaltsov wrote on Twitter.
An investigation into the incident began after the controversial documentary 'Anatomy of a Protest 2' aired on Russia's NTV in October last year. The film showed what its producers claimed was footage of the suspects meeting with Georgian officials in the Belarusian capital of Minsk in June 2012.

Those at the gathering allegedly discussed plans to organize mass riots against Russian President Vladimir Putin in Moscow and other cities, with financial backing from abroad. The investigation of the 'Bolotnaya Square case' is ongoing. Around 20 others are facing criminal charges for their participation in the riot, and for injuring police officers.

The wave of anti-government protests, which began in November 2011, was hailed for being largely nonviolent. Many observers were impressed with the successful demonstrations organized by the Russian opposition.
But the protests turned violent on May 6, 2012, when clashes broke out between demonstrators and police. Officials said that around 30 police officers were injured, and some 400 people were detained.

You can share this story on social media: