Obama's Russia visit unlikely before September - Pushkov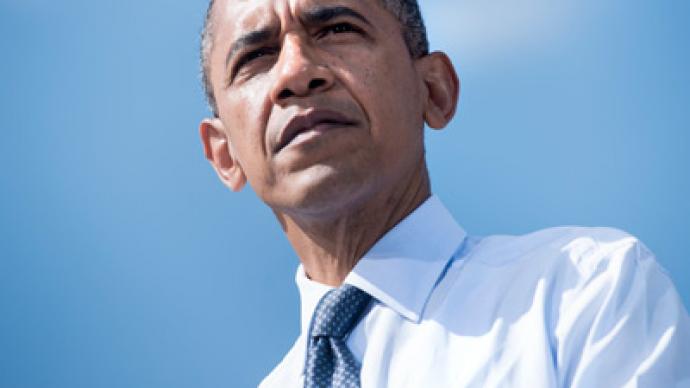 Alexei Pushkov, the head of the State Duma committee on international affairs, believes US President Barack Obama will delay his trip to Russia until later in the year.
­"Obama is unlikely to visit Russia before [the] G20 [summit] in September because there is a lot of dispute, but no issues for breakthrough," Pushkov commented on Twitter. "There is no program for a new reset." 
There had been hope that following the US elections Obama would have more flexibility in working for a political breakthrough with President Vladimir Putin, a slew of diplomatic setbacks have cooled those aspirations.
Moscow and Washington are presently engaged in a diplomatic tug-of-war struggle, which seems to have its roots over US plans to build a sea-based missile defense system in Eastern Europe. 
US and NATO officials, originally indicating their willingness to bring Russia on board the ambitious project, have now balked on their offer. This has forced Russia to not only view the so-called 'reset' with Washington differently, but to warn of another arms race unless some sort of bilateral agreement is reached.
Indeed, a missile defense system on Russia's doorstep would throw a monkey wrench into the fragile strategic balance. Yet, instead of Washington looking to resolve this thorny issue, it may try to sell Moscow on the idea of further reducing their nuclear stockpile.
According to Foreign Policy journal, US Vice President Joseph Biden will introduce this proposal at a meeting with Russian Foreign Minister Sergey Lavrov at a session of the Munich Security Conference.
US National Security Adviser Tom Donilon, who will visit Moscow in February and will meet with President Putin, may also advocate on behalf of Obama's ambitious plan to rid the world of nuclear weapons, a plan dubbed "global zero" by supporters.
According to the New START Treaty, signed by Russia and the United States in 2010, the signatories can have no more than 1,550 deployed strategic warheads by February 2018. 
Putin has stated that any further reduction of Russia's nuclear stockpile is possible only if the missile defense problem is settled.
The debate over missile defense, however, is just the tip of the iceberg concerning the deterioration of US-Russia relations.
Moscow and Washington are presently engaged in a series of diplomatic tit-for-tat reprisals that make an Obama visit at the present time increasingly unlikely.
Dmitry Peskov, spokesman for the Russian President, told reporters on Friday that Obama has been formally invited to visit Russia, adding that "we mostly count on productive work at the G-20 summit in St Petersburg in September."