Russia ready to develop relations with US - Lavrov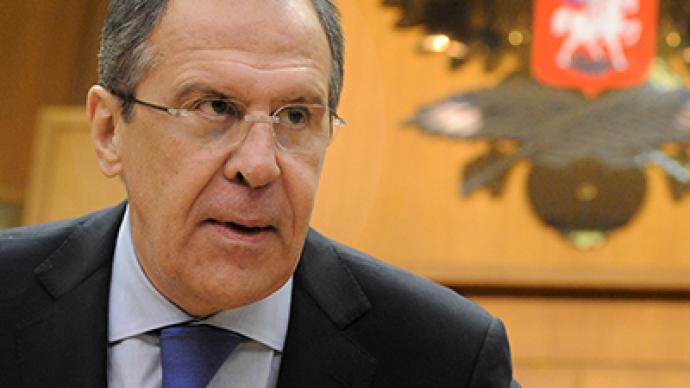 Moscow, determined to salvage strained Russia-US relations, nevertheless says it will continue to respond accordingly to unfriendly US moves.
­Russia is looking for international cooperation with the United States that is based on the principles of equality, mutual respect and non-interference in each other's internal affairs, Foreign Minister Sergey Lavrov said at a press conference in Moscow on Wednesday.
Lavrov, addressing "new irritants that have added to the missile defense irritation," mentioned the passage by US lawmakers of the so-called Magnitsky Act, which has triggered a diplomatic storm between Moscow and Washington.
The Russian minister said the "odious" US legislation "supplanted the anti-Soviet Jackson-Vanik Amendment with an anti-Russian law."
A human tragedy was utilized to cynically punish Russia, he added.
The Magnitsky Act was drafted by US lawmakers in response to the death of Sergey Magnitsky, a lawyer with Hermitage Capital who died in a Moscow prison while awaiting trial in a massive tax evasion case.
Lavrov reminded that the judicial process in the Magnitsky case "has not been completed," yet American lawmakers are intent on playing the role of judge.
"This is beyond their jurisdiction," he said. "One cannot leave these things without response."
The Russian parliament responded by sending to the desk of President Vladimir Putin the Dima Yakovlev bill, named after a Russian boy who died of heatstroke after being left in a car by his adoptive American parents.
Putin signed the bill into law in late December.
Unfortunately, the diplomatic wrangling between Moscow and Washington did not end there.
This month, a US court imposed a fine on Russia for its refusal to return a collection of religious documents to a prominent US-based Jewish organization. According to the verdict, Russia would be required to pay US$50,000 a day to Chabad Lubavitch until it releases the Schneerson Library.
The problem over the Schneerson collection has nothing in common with justice, Lavrov told the press conference.
In fact, even the US Justice Department condemned the decision, arguing that it was not legally possible to introduce sanctions of this type against Russia.
The minister pointed to a "new spiral of confrontation" over a verdict that has "nothing in common with justice," emphasizing that the collection is the "heritage of the Russian nation."
Despite the surface tensions, Lavrov acknowledged that Russia is still committed to working with the United States as equal partners.
"Of course we will retaliate to unfriendly acts, but at the core of our position is the development of Russian-American links in all fields, including in the international arena," he said.
Lavrov revealed that the newly re-inaugurated President Obama has received an invitation to visit Moscow, and the Kremlin is awaiting a response.