Navalny's push for govt car price limit gains ground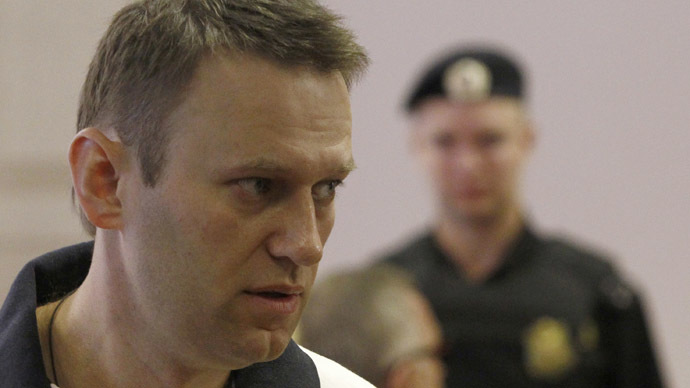 Aleksey Navalny's call to set a price limit for cars bought by the state for its civil servants has gathered 100,000 supporters on the internet, allowing it to become an official legislative initiative.
Russia's most famous whistleblower and anti-corruption blogger registered his suggestion on the state-run website Russian Public Initiative (ROI). The website was set up earlier this year to register public petitions and to ensure that the signatures in their support are collected carefully and without abuse.
The move followed President Putin's promise to make the State Duma consider any suggestion backed by 100,000 signatures or more, in the same way it considers all draft laws submitted by MPs, the president or the government.
One Russian newspaper almost immediately collected the required number of supporters for a letter calling for the State Duma's dissolution, but detailed research uncovered that many of the signatures were submitted under false identities or by people who were not Russian citizens. The incident prompted the creation of the ROI website that requires registration and makes every backing official.
Navalny's suggestion to limit the price of service cars for the government fleet to a maximum of 1.5 million rubles (about US$45,000) was submitted to the system in early April and in early July it passed the 100,000-signature threshold.
Similar drafts were earlier submitted to the State Duma by two opposition parties – the Communists and the left-center Fair Russia caucus (Fair Russia's draft was also developed by Navalny, a lawyer by profession). The Duma decided not to vote for the bills after critical reviews from the government.
Navalny's main project, the anti-corruption website Rospil, has caused several controversies by publishing information about state tenders for luxury cars run by federal ministries and regional administrations. In some cases the scandals caused the tenders to be called off – such as in 2011, when the Finance Ministry of the southern Russian Republic of Dagestan scrapped its plans to purchase an armored Audi limousine for 8.5 million rubles (about $280,000).