Internet initiative: Public petitions get legislative legs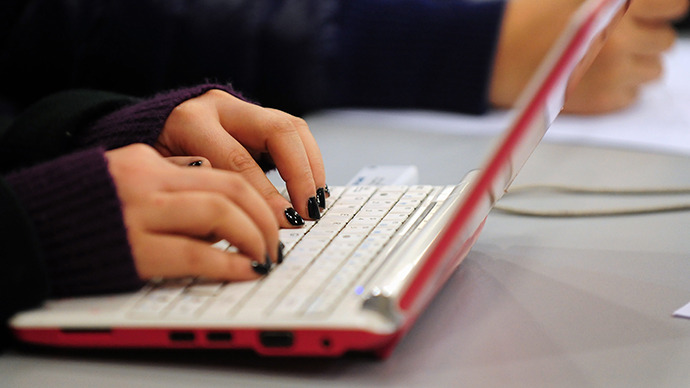 Russian citizens will soon be able to submit their suggestions on improving the state system and national economy via a dedicated website called the 'Russian Public Initiative'.
The new rules read that the citizens' suggestions will undergo preliminary expert evaluation in order to check their compliance with the Russian constitution, as well as with the international law. Experts will also assess the urgency of the problem and the validity of the suggested ways to solve it.
The services will be provided by a specially established NGO 'Information Democracy Foundation', currently headed by Deputy Communications Minister Ilya Massukh. The maximum time for the assessment is set at two months.
After that, the suggestions will be posted on the Russian Public Initiative website for a popular vote. The petitions that gain the support of 100,000 citizens or more will be forwarded to the parliament.
Initiatives that deal with regional and municipal issues will have to get support from at least 5 per cent of local residents.
However, as the parliament receives the initiatives they will require an additional rewriting to become an official legislative bill.
Petitions that contain insults, threats and calls for extremist action will be removed from the site by moderators without evaluation. Initiatives that fail to gain enough support within one year from the moment of publishing will be removed from the site.
The Russian Public Initiative website will be officially launched on April 15, 2013.
Any Russian citizen 18 years or older can submit petitions to the site, but it will require authorization through the Unified Identification and Authentication System – a relatively new project launched to transfer the  civil services and state bureaucracy into the internet.
The suggestion to make public petitions with strong popular support into draft laws was voiced by Vladimir Putin in June 2012 at an economic forum in St. Petersburg. However, it is only now that the president approved the rules of such action.
But even after the mere announcement a part of Russian public has already tried to use it to influence the legislative process.
As the State Duma considered the Dima Yakovlev bill that banned US adoptions of Russian orphans, it received a petition seeking to revoke the controversial amendment. The State Duma looked into the petition, but eventually turned it down as there was no way to verify either the authenticity of signatures or the citizenship of over 100,000 people who submitted them via the internet.

You can share this story on social media: