NATO helping Georgia to seduce S. Ossetia & Abkhazia – Russian envoy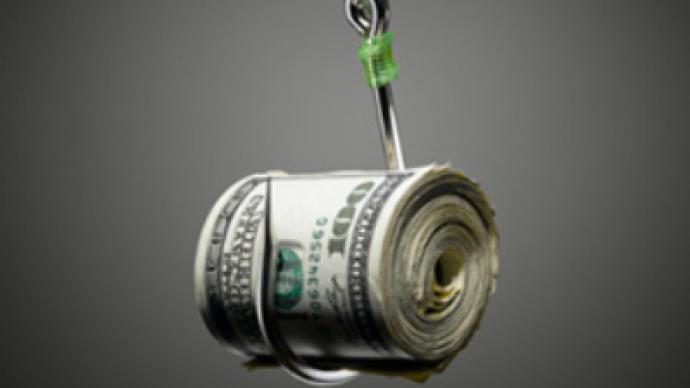 NATO states are using economic methods in an attempt to help Georgia reclaim South Ossetia and Abkhazia, Russia's permanent representative to the alliance Dmitry Rogozin has said.
Tbilisi is receiving massive economic aid "so that it could display 'Georgian capitalism' at the border line with South Ossetia, in order to seduce the residents of the new republics by its achievements," the diplomat said in an interview with Itar-Tass news agency.
According to Rogozin, those trends are quite risky since if the economies of Abkhazia and South Ossetia "fail to recover, there will be an unfavorable economic misbalance with Georgia's frontier territories." Such misbalance would later be used in propaganda as evidence of "Georgian success and failure of new states," he added.
Making things worse, the West is maintaining an economic blockade of the two Caucasian republics, which only get aid from Russia, Rogozin noted.
Among the Kremlin's recent steps towards closer cooperation between Russia, Abkhazia and South Ossetia was the decision to synchronize both the economic legislation and the customs procedures of the three states. On Friday, while meeting the First Deputy Prime Minister Igor Shuvalov, Premier Vladimir Putin stressed the importance of investments and joint projects that "should be based on joint understanding of economic processes and joint economic legislature."
As to NATO, while supporting Georgia's territorial integrity, the alliance continues to push for Kosovo's independence, Dmitry Rogozin said. "Moreover, NATO states even diplomatically push other countries, including Russia's historical and close allies, not to recognize the independence of South Ossetia and Abkhazia," he stated.
Russia recognized the independence of the two republics shortly after the Five Day War, which started on August 8, 2008, when Georgian troops attacked the South Ossetian capital of Tskhinval. So far, only three other countries – Nicaragua, Venezuela, and the island nation of Nauru in Micronesia – have recognized the new states.
NATO leaves romanticism and goes pragmatic
Two years on after the 2008 war, NATO took off its rose-colored glasses and ditched the "romantic approach" in relations with Georgia, Rogozin said. However, it continues pragmatic cooperation with Tbilisi.
The alliance, the Russian diplomat says, "has practically confirmed it has new policies in relations with other countries, which cover not only formal membership in the organization, but a non-formal one also." The non-formal members look neutral, but in fact they participate in "NATO's most advanced programs… in the united system of anti-missile defense, in exchange of all military and technical information and military experience."
While currently there is no talk of Georgia's official membership in the alliance, the country "has a vast set of options for a wide partnership with the organization," Rogozin stated.
At the same time, NATO has recovered its relations with Moscow which were damaged after the 2008 conflict in the Caucasus. In a rather symbolic move, NATO Secretary General Anders Fogh Rasmussen focused his first major public speech in autumn last year exactly on relations between Russia and the organization. He said the two could make a new beginning.
"Why did I choose to focus my first speech on Russia? The answer is quite simple. I believe that, of all of NATO's relationships with Partner countries, none holds greater potential than the NATO-Russia relationship. Yet I also believe that none is so much burdened by misperceptions, mistrust and diverging political agendas," the NATO chief said back then.
And, indeed, there has been a warming in relations. In March 2009, it was decided that the Russia-NATO Council (NRC) – which was suspended in 2008 following the August conflict – would resume its work. Now, however, the alliance – in the framework of the NRC – avoids talking about the Georgian war, Rogozin said, adding that it has been several times that he initiated discussions on the issue.
"But the counterparts did not seem keen to go into a discussion," he said, adding that there could be two reasons for that.
"First of all, inside NATO there is a certain understanding that contacts with Georgia should exist, and the public side of those contacts should not be forced," he said. "Secondly, they fear to discuss the topic with Russia as they believe it may contradict our relations, and the NATO countries are not interested in spoiling relations with Russia now," Rogozin added.
You can share this story on social media: