'NATO's old ideology obstacle in missile defense talks'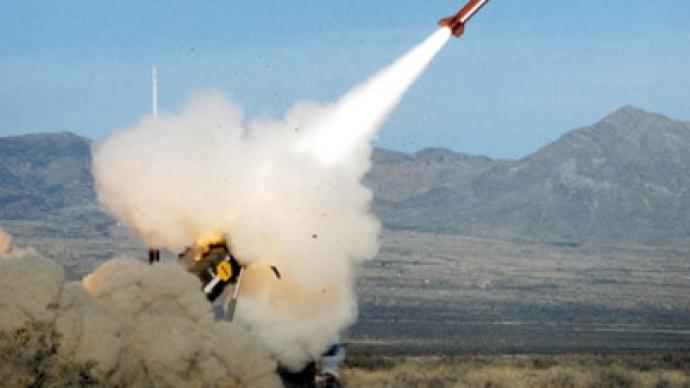 NATO's "old-fashioned logic" hampers the talks between Russia and the alliance on European missile defense, Russian Deputy Foreign Minister Aleksandr Grushko says.
If Moscow and the military organization fail to come to any agreement, "it would mean that ideological approaches still prevail" in the relations, preventing the parties from increasing cooperation even when it comes to mutual interests, the official said in an interview with RIA Novosti. It would be "a blow to the entire complex of Russia-NATO relations," he added. Grushko recalled that last November's Russia-NATO summit in Lisbon brought an understanding that cooperation between the two sides could reach a new stage. To a large extent, that could happen through the creation of a joint missile defense system. However, the diplomat noted, "some countries of the alliance say they cannot entrust their security to Russia, since the RF is not part of the collective system of defense…""We consider this logic old-fashioned. It goes completely against the principles that we are not only trying to protect within the framework of the Russia-NATO Council, but based on which we cooperate with NATO," he is quoted as saying. Grushko stressed that the very point of practical cooperation between Moscow and the alliance is to jointly address security problems and "entrust each other with participation in projects that ensure our national security". According to the deputy FM, if the NATO-Russia missile defense system was established, it would become a step towards "the embodiment of principles of indivisibility of security and the creation of a common security space in the Euro-Atlantic region," or even the Eurasian region from Vancouver to Vladivostok.However, so far the sides have failed to come to a compromise over the planned missile defense shield. From the very beginning, Moscow has been insisting that it will only participate in the project as an equal partner, and wants to make sure that it would not pose a threat to Russia's national security. The Russian side wants NATO to provide not only legal guarantees that there is no threat, but also the exact parameters this system may possess – the number of interceptor missiles, their location, speed and range.The US has said it would like to see Russia as a partner in creating the system for Europe. However, so far it has neither provided any legal guarantees, nor explained what exactly Russia's role in the project would be, except for sharing its intelligence data and passively monitoring. Earlier in October, US Under Secretary of State for Arms Control and International Security Affairs Ellen Tauscher said that Washington could offer a written promise not to use its shield against Russia. Moscow insists on getting a legally-binding document. Currently, the talks are in a deadlock and there are few chances the sides will iron out differences before the NATO-Russia Council meeting in Chicago in May 2012, Grushko says. However, he pointed out, Moscow believes it is necessary to continue negotiations on the matter.
You can share this story on social media: