NATO knocking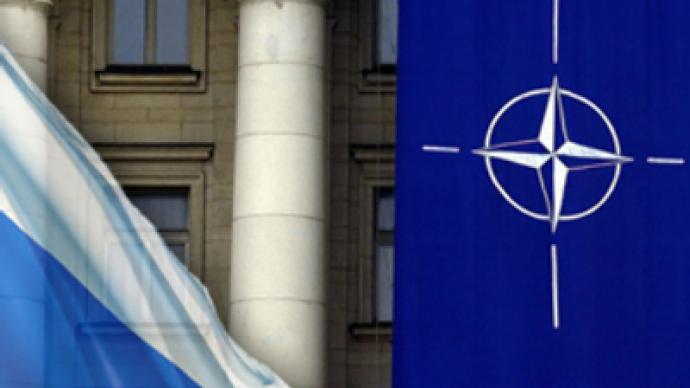 Russian and NATO military brass met for talks in Moscow on Friday where heightened cooperation was high on the agenda. But how much does Russia really gain from its cooperation with the 28-member Alliance?
Russia and NATO are committed to working together to finding solutions to modern challenges, Chief of Staff of the Russian Armed Forces General Nikolay Makarov told reporters on Friday after his meeting with Chairman of the NATO Military Committee Admiral Giampaolo di Paola in the Russian capital.
"We are back together to look for answers to modern challenges and threats to international security and for mutually acceptable problem solutions," Russia's highest-ranking military leader said. "We are ready to pool efforts to find solutions to contemporary challenges and threats to international security; mutually acceptable ways to settle the problems we are facing."
Also during the meeting, Makarov and Giampaolo di Paola summed up the results of NATO-Russia military cooperation that began in Brussels in May.
"We have made a good start: about half of what was planned has already been implemented. We believe it is not the size of plan that matters. What is necessary is to set the right priorities of cooperation," the Russian military chief said.
Makarov's remark reflects NATO's willingness to step up cooperation with Russia in 2011 in counter-terrorism missions, as well as in the protracted and increasingly deadly War in Afghanistan.
The NATO-led International Security Assistance Force (ISAF) has about 120,000 troops in Afghanistan, while 46 countries are involved in security efforts in the war-torn country.
But an increasing number of political analysts are beginning to wonder if Russia is getting the short end of a long stick. Did Makarov and his NATO counterpart hammer out any truly groundbreaking agenda, or was their meeting yet another opportunity to utter vague statements in an effort to conceal the general emptiness of the relationship?
What makes the NATO-Russian relationship tick?
So what is really at the core of the "NATO-Russian relationship"?
For starters, Moscow absolutely agrees with Washington on the importance of beating the Taliban in Russia's near abroad in Afghanistan. To help achieve this end, Russia has agreed to the sharing of intelligence-gathering data, as well as military equipment, including the Mi-26T Halo helicopter, which has been serving NATO troops in Afghanistan for more than three years.
"Russia and NATO's long-term interests in this region coincide," General Makarov noted. "We are interested in successful operations of the international force."
Makarov then mentioned Russia's decision to provide the US military with an air corridor into Afghanistan for the delivery of fresh troops and supplies.
"We render real assistance to the NATO contingent in this country," Makarov mentioned on Friday. "First of all, we ensure the transit of military equipment and personnel."
Imagine if the tables were turned, and Russia found itself battling terrorists somewhere deep in South America? How willing would Washington be to grant an air corridor through Texas or thereabouts? It's safe to say that such an idea would generate the biggest political scandal to hit Washington in a long time.
Yet what does Russia get in return for its generous fly-the-friendly-skies program? At every globetrotting opportunity, Washington makes annoying overtures to particular countries about becoming a member of the 28-member military Alliance, which, many argue, should have been boxed up and sent to the basement along with the Soviet Union many years ago.
Just this month, US Secretary of State Hillary Clinton told Ukraine – despite a new leadership under President Viktor Yanukovich that has rejected membership in such alliances – that the door to NATO will remain open.
"NATO'S door remains open but it is up to Ukraine to decide whether or not you wish to pursue that or any other course for your own security interests," Clinton said.
It is no secret that Russia views the spread of NATO up to its borders as a direct threat to its national security.
Speaking of borders, US President Barack Obama decided last year to shelve a Bush-era plan to deploy a long-range missile defense system in Poland and the Czech Republic, opting instead for a potentially more sophisticated sea- and land-based missile interceptors.
Russia, in addition to NATO sprawl, also views the US missile defense system as a threat to its national security, and this belief has been reinforced by Washington's reluctance to allow the Russians to fully participate in the development and operation of this sophisticated technology, which has every possibility of igniting an arms race.
Werner Hoyer, the German Minister of State, wrote Friday that it is vital to develop real cooperation between Russia on the one side and NATO and the European Union on the other.
"We must hold a dialogue with Russia on our future positions and the way we see our role in the world," Hoyer said in an interview with the Sueddeutsche Zeitung Newspaper, where he came out in favor of a "serious partnership" between Russia and NATO in the future. "NATO must resist the temptation of fixing its potential contesters," adding that "It would be a big mistake to squeeze Russia into that pattern."
And in a final snub, the United States continues to deny Russian aircraft from defoliating Afghanistan's millions of acres of poppy fields, the product of which in the form of heroin is increasingly finding itself on Russian streets.
If NATO really wants a partnership with Russia, and seems that it must first understand that, in the words of a wise diplomat: "It takes two to tango."
Thanks to Evgeny Sukhoi for his contributions to this article