Russia has to react as NATO moves closer to its borders - Medvedev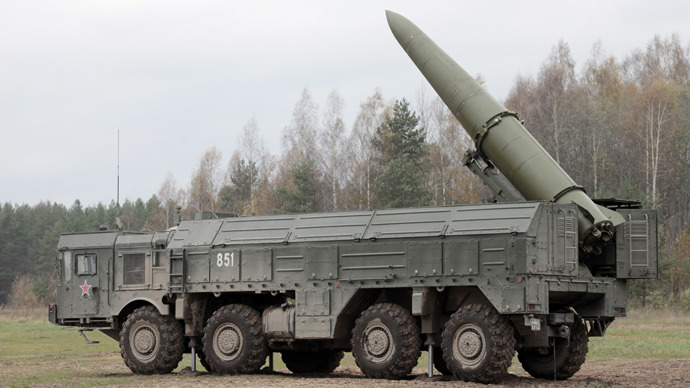 Russia cannot see NATO expansion towards its borders as positive, as under certain circumstances the possibility of military confrontation remains, the Russian PM has said at the Euro-Arctic Council's forum.
When a reporter asked Dmitry Medvedev how the balance of forces in Europe will change if Sweden and Finland decide to enter NATO, the Russian Prime Minister answered that his country would have to react to such developments.
"This is their own business; they are making decisions in accordance with the national sovereignty doctrine. But we have to consider the fact that for us the NATO bloc is not simply some estranged organisation, but a structure with military potential," the head of the Russian government said adding that under certain unfavorable scenarios this potential could be used against Russia.
"All new members of the North Atlantic alliance that appear in proximity of our state eventually do change the parity of the military force. And we have to react to this," the top official noted.
At the same time, Medvedev told reporters that currently Russia and NATO have a working and effective body of cooperation – the Russia-NATO council.
The issue of NATO expansion towards Russian borders is also important as it is directly connected with the deployment of global missile defense system in NATO member countries, including former Warsaw Pact members, such as Poland and the Czech Republic. As US and NATO refused to provide Russia with legally binding guarantees that the ABM systems would not target Russian forces, Russia is opposing the move, warning of future tensions and the possibility of a new arms race.
Earlier this week US Secretary of State John Kerry spoke at a joint press conference with Poland's Foreign Minister Radek Sikorski and said that his country was not making any concessions to Russia as it altered the plans to develop and run the missile defense system.
"The United States of America has made zero concessions to Russia with respect to missile defense," news agencies quoted the top US diplomat as saying.
He added that the elements of the missile defense shield would be placed in Poland by 2018 and that this was part of NATO's modernized approach to security.
The plans to deploy a missile defense system in NATO member-countries such as Poland and the Czech Republic caused strong protests from Russia and in 2008 then President Dmitry Medvedev announced that his country would deploy the newest Iskander ballistic missiles in the Kaliningrad Region – Russia's westernmost exclave – and this move would render the planned defense system useless. In 2012 Russia allocated additional means to upgrade the Iskander systems announcing that this would allow the weapon to effectively counter the US anti-missile systems.
Russian media have reported that Iskander deployment to Kaliningrad should have started in the second half of 2012, but the military denied this and said it is still in the preparatory stage.
You can share this story on social media: