NATO seeks Russia's advice on Afghanistan withdrawal - report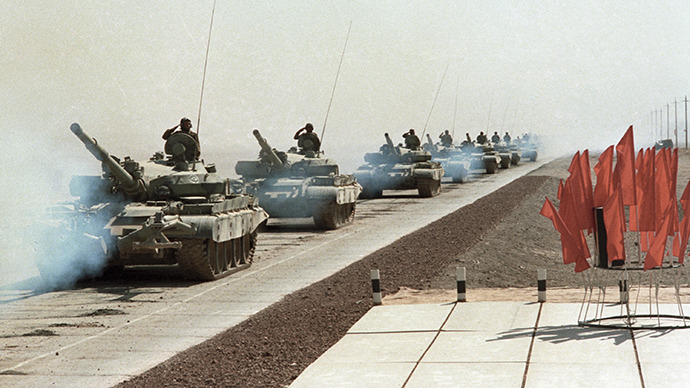 NATO commanders have unofficially asked the Russian Defense Ministry for information on the Soviet troop withdrawal from Afghanistan in 1989, in order to use the experience in the planned pull out from the country, a Russian newspaper has revealed.
NATO officials are interested in meeting the participants of the 1989 operation and also in a joint study of all related papers Kommersant daily wrote quoting unnamed sources in NATO.
The request was secret because the western military commanders did not want to draw parallels between the current coalition mission in Afghanistan and the Soviet stay in this country.
The Russian Defense Ministry said that there were no reasons to reject the request and most likely some documents will be provided.
NATO officials have said they had not used the Soviet Military experience when planning the withdrawal of the coalition troops from Afghanistan. Chairman of the Military Committee General Knud Bartels reiterated this stance during his visit to Moscow in December. But Kommersant suggested that the topic might be raised again at the international security conference in Moscow due in late May.
Russia and NATO will also be holding a conference at foreign ministers' level on April 23.
Russia's envoy to NATO Aleksandr Glushko said in a press interview on Friday that Russia was offering to use the Baltic port of Ust-Luga for use in the troop withdrawal from Afghanistan. The Russian official added that the existing transit route via the airport in Ulyanovsk remains operative.
In early April NATO's deputy secretary general Alexander Vershbow said that transporting coalition cargo through the Ulyanovsk transport hub appeared to be too expensive and the alliance might stop using it.
Glushko praised the existing level of Russia-NATO cooperation and said that it gives additional opportunities to promote Russian military hardware on foreign markets. He noted that cutting the military budget might make foreign officials pay closer attention to Russian products that were effective and tested and offered at much lower prices.
You can share this story on social media: