NATO seeks cheaper alternative to Russian transport hub – official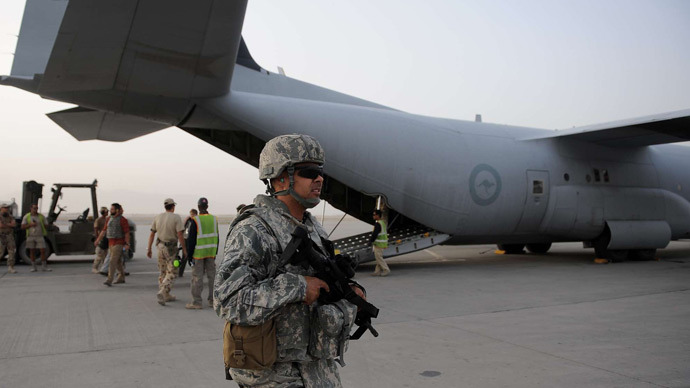 NATO's deputy chief has claimed that the military alliance suspended transports through its major logistics base in Russia due to prohibitive costs.
Deputy secretary general of NATO Alexander Vershbow told newspaper Kommersant Daily that transporting coalition cargo through a major logistics base in the Russian city of Ulyanovsk appeared to be too expensive. Vershbow added that though the technical aspects of the project had already been agreed upon and coordinated, the costs were proving too prohibitive.
Vershbow added that prices for military transport must be competitive, as these operations were akin to a commercial business. If Russia were to make a worthy offer, NATO would consider restoring the deal, he suggested.
The official said that NATO was currently studying more financially attractive transport routes, including the reopening of a Pakistani hub that was closed in 2011 over security concerns. However, he did not rule out the possibility of further cooperation, such as opening a NATO transport center in one of Russia's Baltic Sea ports.
Russia has repeatedly stressed its support for the international coalition forces in Afghanistan, and since 2009 has allowed NATO to use its airspace to deliver troops and supplies to the country. In 2012, Russian authorities agreed to open a logistics center in Ulyanovsk and allow the passage of NATO ground transports.
The Ulyanovsk hub falls under Russian customs legislation; only non-military cargo is permitted for shipment through the facility.
The decision to back out of the Ulyanovsk deal sparked criticism in Russia, especially among left-wing politicians who claimed that NATO remained Russia's enemy, and that no cooperation with the alliance is possible. Authorities played down these worries: Deputy Prime Minister Dmitry Rogozin, himself a staunch critic of NATO policies, has repeatedly stressed that the Ulyanovsk base was not a NATO military base, and that the nature of the deal was purely commercial.

You can share this story on social media: