Mayor enough: Candidate registration completed for Moscow leader poll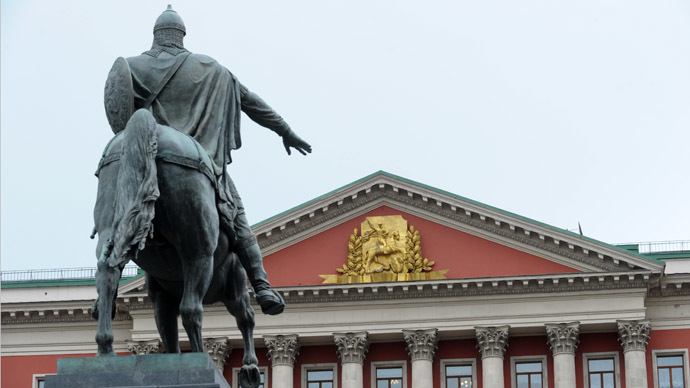 About 40 mayoral candidates have submitted applications to the Moscow City Electoral Commission, which is entitled to cut the number of contenders to just six.
On Wednesday evening, the Moscow commission finished accepting papers from would-be candidates in the mayoral race. Those who expressed their desire to participate came from various sides of political spectrum – from the incumbent mayor and established member of parliamentary majority party United Russia, Sergey Sobyanin, to heavy metal rockers, left-wing skinheads and one woman who claims that mankind should urgently prepare for invasion of extraterrestrial reptiles.
However, apart from the applications the candidates must present signatures from deputies of the city legislature who endorse their participation in the race. The number of signatures varies from 110 to 115, and candidates from opposition parties have already encountered a major problem. In order to obtain the required quantity they had to secure support of at least some of the deputies from the ruling United Russia party.
Curiously, United Russia and Sergey Sobyanin said they were ready to provide such support, in order to ensure competition at the elections and make them more legitimate. The move makes sense, as Sobyanin left his post ahead of term and became acting mayor in order to attain popular backing. He was appointed mayor by then-President Dmitry Medvedev in 2010 and was to remain in the position until 2015.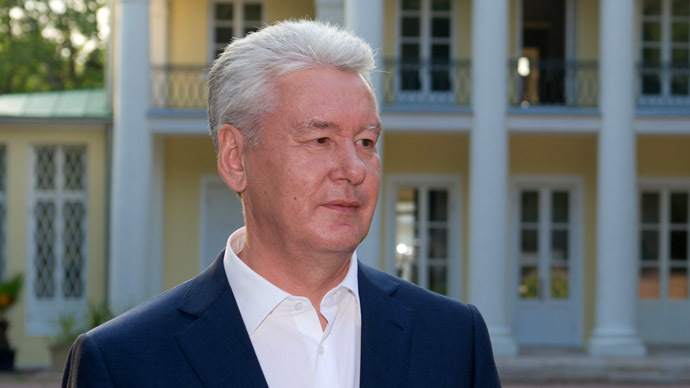 Prominent anti-corruption blogger Aleksey Navalny, who is running for the Russian Republican Party and who had repeatedly branded United Russia a "party of crooks and thieves," chose to accept his enemies' offer of signatures. So did the heads of opposition parties Fair Russia and Yabloko, who are personally participating in the poll as candidates.
United Russia deputies also supported Ivan Melnikov of the Communist Party and Mikhail Degtyaryov of the populist-nationalist party LDPR.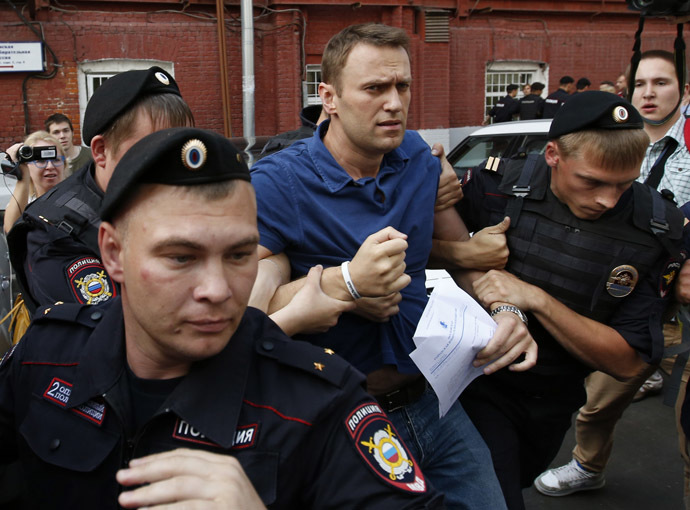 Navalny is currently on trial over major graft and faces up to six years in prison. His verdict is expected to be announced on July 18 and the opposition leader has said that he expects to be convicted. On Wednesday Navalny was briefly held by police near the electoral commission's office as he greeted a group of his supporters. Law enforcers suspected that the activist was participating in a non-sanctioned rally, but quickly established that this was not the case and Navalny walked free.
Another candidate currently on trial is Sergey Udaltsov of the unregistered movement Leftist Front, which specializes in street protests. Udaltsov is suspected of organizing mass riots in Moscow in May last year and investigators claim that he used foreign money to sponsor these events.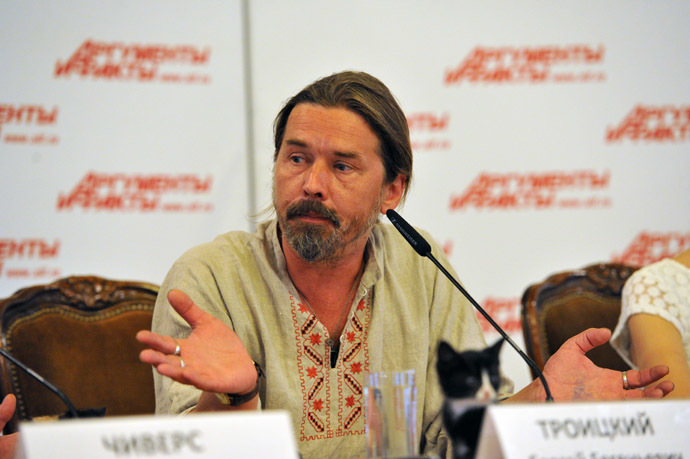 News agency Interfax quoted a source in the electoral commission as saying that most likely the number of candidates that would enter the actual race would be not more than six as the rest would fail to provide the required quantity of supporters' signatures, both from the voters and from municipal deputies. Only one of them– the incumbent Sobyanin – will be an independent candidate, the source added.
The commission's executive recalled the mayoral poll in 2003 when out of 15 declared candidates, only four managed to duly observe all registration formalities, including then-incumbent Mayor Yury Luzhkov, who won the poll with about 75 percent of votes.
You can share this story on social media: