Moscow hails Fatah-Hamas reconciliation pact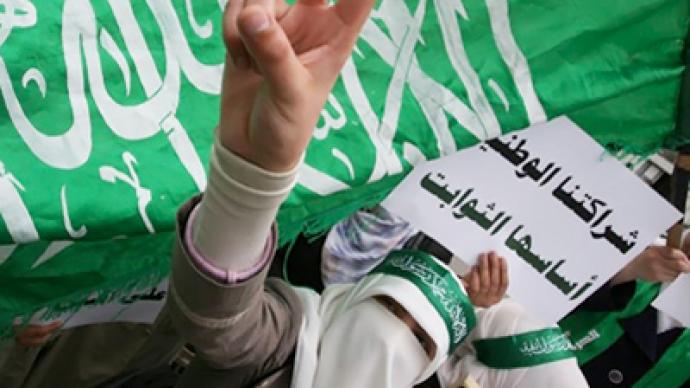 Moscow has greeted the reconciliation between the Palestinian Fatah and Hamas groups with enthusiasm, according to the Russian Foreign Ministry's official spokesperson, Aleksandr Lukashevich.
"On May 4, 15 Palestinian movements, including the two largest, Fatah and Hamas, signed an inter-Palestinian reconciliation agreement. Based on this, a transition government of independent "technocrats" will be formed," Lukashevich said during a media briefing. "Judging by the information we are receiving, the transition government will focus on two main tasks, which are everyday life of the Palestinian society and the preparations for the general election within a year." Lukashevich added that the agreement resulted from common effort by many parties, especially Egypt. "Russia has also made its contribution, which took active political and diplomatic steps for the Inter-Palestinian reconciliation, including contacts with both Palestinians and other partners," he also said. Under the pact, political issues, including the Israeli-Palestinian settlement, will remain the prerogative of the Palestinian Authority leader, Mahmoud Abbas. This "offers additional opportunities for the mutually beneficial solution to the Palestinian problem," the Russian Foreign Ministry stated. However, the positions of Hamas and Abbas-led Fatah factions have not changed. Abbas favors a negotiated peace with Israel, while Hamas refuses to accept Israel's existence.
You can share this story on social media: