Palestine will demand promised recognition - minister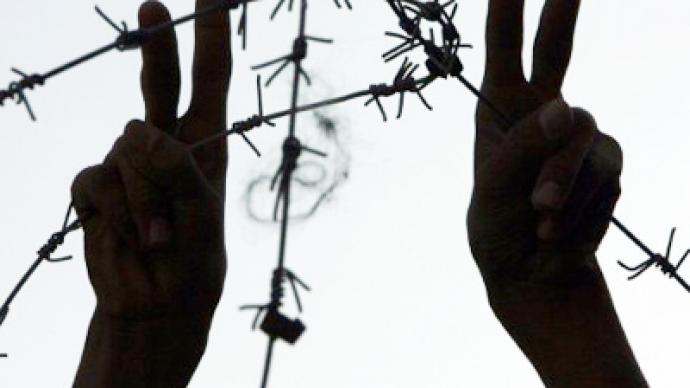 The Palestinian state should come about as a result of an agreement between Israel and Palestine, believes Riyad Al-Maliki, Palestinian Foreign Affairs Minister.
Since last September, Israel has been avoiding any kind of talks and ignoring the calls of the international community to cease settlement activities, therefore the peace process has been stopped altogether."Our position is that by September we should have the Palestinian state as it was promised to us by [American] President Barack Obama, by the international community, by the [Middle East] Quartet and everybody else," Al-Maliki stated, adding that if Israel refuses to fulfill the bilateral negotiations, Palestinians would demand international recognition of their state through the UN institutions.Israeli Prime Minister Benjamin Netanyahu was very clear from the day he took office to this day that he is definitely against the creation of a Palestinian state and withdrawal from the occupied territories."He has not shown any kind of sign of willingness to be peace partner for the Palestinians," Al-Maliki pointed out.Still, the Palestinian side does not reject the idea of direct negotiations with Israel and proclaims its around-the-clock readiness to take sit at the negotiation table.But these negotiations should have clear terms of reference. For Palestinians such terms are return to the borders of 1968, a complete halt to Israeli settlement activities and establishing the Palestinian state next to Israel with the capital in Jerusalem, shared the Palestinian minister, who believes the international community and the UN will support the Palestinian position.It is true that the US could veto such a resolution in the UN Security Council but Palestinians will proceed with their efforts, Al-Maliki said.Because Israel and Palestine are in the backyard of Europe, Palestinian minister believes the EU is very much interested in resolving the issue as the Arab-Muslim Diaspora in Europe will definitely support the Palestinians. Even leaving the Muslim countries alone, many states throughout the world want to take action and see justice for Palestine, stressed Riyad Al-Maliki.
You can share this story on social media: