Palestinian leadership may agree to recognize Israel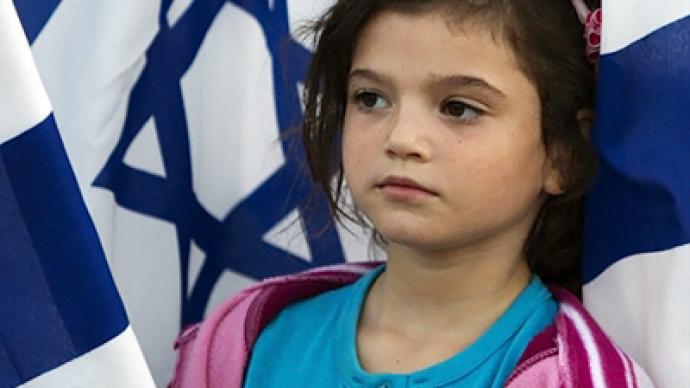 The Palestinians have demand a new map of the State of Israel to make sure their own future state would include all the territories captured by Israel in 1967.
Senior Palestine Liberation Organization official, Yasser Abed Rabbo, stated on Wednesday, the Palestinians "will be willing to recognize the State of Israel," as quoted in Haaretz daily. However, the move would only happen on the condition of a return to pre-1967 borders.
If the map is based on the 1967 lines and does "not include our land, our houses and East Jerusalem," the State of Israel may be recognized "within the hour," Abed Rabbo added. "Any formulation the Americans present – even asking us to call Israel the 'Chinese State' – we will agree to it," he stressed.
Both Israel and the Palestinian leadership have recently hinted at a possible peaceful solution to the conflict, but the statements have yet to be supported by real action.
Prime Minister Benjamin Netanyahu assumed on Monday that Israel may extend a moratorium on Jewish settlement construction if the Palestinians recognize Israel as a Jewish state. However, the Palestinian leadership rejected the proposal.
On Tuesday, Israeli deputy prime minister Moshe Yaalon, expressed opinion contrary to Netanyahu's statement. According to him, members of the government's decision-making circle doubt a peace deal can be reached in the near future.
Meanwhile, Palestinian National Authority spokesman Ghassan Khatib said on Wednesday that "Russia could play a more noticeable role" in the peace process. Moscow has all the means needed for that, he said in Ramallah.
Russia holds certain "trump cards" to influence the Middle East talks, Khatib said, as reported by Interfax news.
Moscow maintains good relations both with the Palestinians and Israel, the spokesman noted. "Russia also has good relations with Arab states involved in the Middle East settlement process," he added.
According to Khatib, the Palestinian National Authority "sincerely wishes to secure a peaceful solution to the conflict in compliance with international law." Israel needs to realize that the occupation of the Palestinian territories should end, he noted.
Israel has indicated that it may not insist on maintaining a troop presence in a future Palestinian state. The demand to remain in the Jordan Valley could be reviewed, Israeli government spokesman Mark Regev said on Wednesday.
Sergey Borisov, RT