Joint Russia-NATO missile defense system "feasible" – Kremlin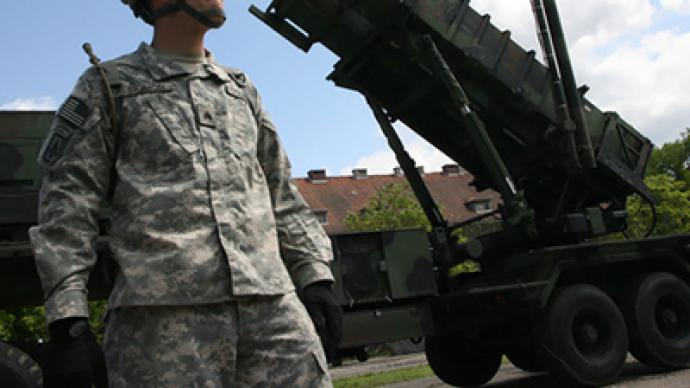 NATO's idea of joint missile defense system with Moscow is realistic, but political will is needed, the Russian president's aide has said.
President Dmitry Medvedev will attend the Russia-NATO Council meeting in Lisbon on November 20. Missile defense is among the main issues on the agenda.At the summit, Medvedev will present Russia's position on co-operation with the alliance in the missile defense field, presidential aide Sergey Prikhodko told journalists on Thursday.   If there is political will, the idea of creating a joint missile defense system is "feasible," Prikhodko stressed. NATO wants to build "an integrated missile defense system that would include air defense systems of the alliance's member states," Interfax quoted him as saying. "We are ready to join," Prikhodko said, adding that "this is an absolutely practical issue." Experts believe that the idea does not entail insuperable obstacles, and "could be well realized even not in a long-term perspective, but in the medium-term one," he said. "I'm convinced it is a tactical missile defense system of a theater of war rather than a global system," he stressed. Medvedev is expected to announce a number of ideas in Lisbon regarding co-operation between Russia and NATO in this field in the near future, Prikhodko said. The realization of the ideas will take a lot of time, but Russia's opinion "should be taken into consideration during the assessment of threats and developing practical steps," the aide said. Moscow should be "a partner that has equal rights" in this process, he added.Moscow has already shared its ideas in this area with leaders of NATO, Germany, France and the US. NATO Secretary-General Anders Fogh Rasmussen believes Russia should become a partner in the new missile defense shield for Europe. He has also announced that during the summit in Lisbon the alliance will take a decision on the development of the European missile shield and invite Russia to co-operate in the project. Moscow has insisted that it needs more details regarding NATO's plan.  Earlier, Moscow's ambassador to the alliance, Dmitry Rogozin, said that draft documents for the Russia-NATO summit have been negotiated. According to Rogozin, disagreements in the missile technology area still remain.
Sergey Borisov, RT
You can share this story on social media: