Militarization of Syrian conflict 'in full swing' – deputy FM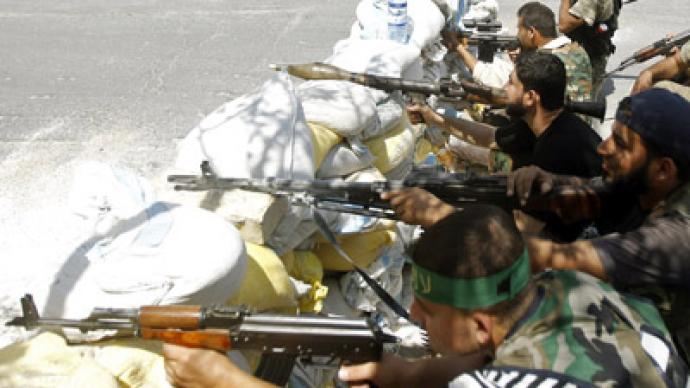 Large supplies of weapons to the Syrian opposition continue despite an arms embargo against the war-torn country, says Russia's Deputy Foreign Minister Mikhail Bogdanov.
These supplies include "rather dangerous" arms, such as Stinger missiles, the diplomat said in an interview with Itar-Tass. The militarization of the conflict triggers extreme concern in Moscow. It hampers "efforts, which should be aimed at conciliation, and work with all the opposition groups" in order to make the conflicting sides reach immediate and comprehensive ceasefire. Several delegations from the Syrian opposition will come to Moscow before New Year. "We are planning to hold contacts and convince them to unite on a contrastive base in compliance with the Geneva communique," Bogdanov, the Kremlin's Middle East envoy, said. Russia "has always called for the unification of the opposition on a constructive basis" and in line with the communique approved by the meeting in June among foreign ministers of the Action Group for Syria, he pointed out. "There are forces among the opposition that favor the political settlement," Bogdanov observed. At the same time, he added, many people insist that talks are not needed and "the use of force is indispensable." Moscow opposes such an approach because the bloodshed will continue. "And this is the very dangerous development of the situation," Bogdanov stressed. Russia has pushed for a political solution to the Syrian crisis ever since it erupted more than a year-and-a-half ago. Along with China, it used its veto right three times to block UN Security Council's resolutions that would impose sanctions against the Assad regime. Russia has repeatedly stressed that it does not support any of the political forces in the Arab state and it is up to the Syrian people to decide on their future.
You can share this story on social media: