Belarus opposition leader: "I fled the country"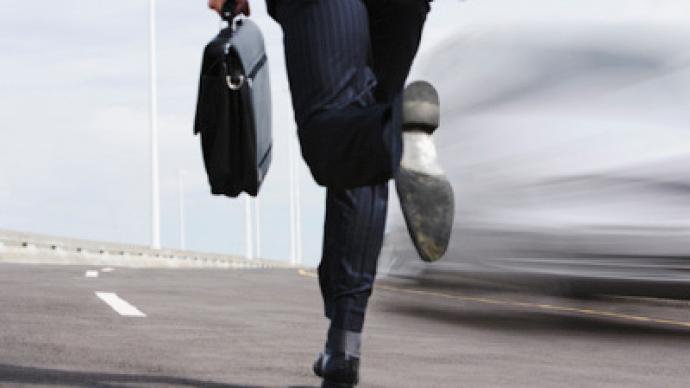 Belarus opposition leader and former presidential candidate, Ales Mikhalevich has announced via his blog that he had left the country to escape repression.
The news about Mikhalevich's escape broke on Monday. News agencies have quoted the politician's blog in which he said that after receiving another summons to appear at the Belarus State Security Committee he decided to flee. Mikhalevich wrote that he feared that he "would never leave the KGB building" if he appeared there and gave his current whereabouts as "a safe place". All reporters interpreted this statement as a confession that he had skipped the country.This was confirmed very soon on the same day after Mikhalevich's wife Milana told the Belarus newspaper Nasha Niva that her husband called her and said that he was in Poland. According to Mrs. Mikhalevich, the presidential opponent was transported across the border in the trunk of a car that belonged to the Polish diplomatic mission and thus was not subject to searches. She also said that Mikhalevich left Belarus in such a hurry that he took practically nothing with him, not even a toothbrush. However, first secretary of the Polish embassy in Belarus, Pavel Marchuk refuted the report that Mikhalevich had left Belarus using Polish diplomatic transport. Milana Mikhalevich herself had faced difficulties in leaving Belarus. She claimed that when she wanted to go to a conference on Human Rights in Poland her apartment was ransacked and someone called her on the phone saying that the KGB had forbidden her to leave the country. The Belrusian security service has not issued any official comments on that event. A professional attorney, Aleksei Mikhalevich launched his political career in the mildly nationalist party – Belarus National Front – but was evicted from it in 2008 and set off an independent political career. In 2010, Mikhalevich managed to gather enough public support to run for the presidency. Incumbent president Lukashenko won the 2010 elections by a landslide and most of the nine the opposition candidates claimed that the poll was rigged. They organized a massive protest rally in the center Minsk on the same day the elections were held – December 19, 2010. As some of the protesters attempted to storm the government building, the police and KGB forcefully dispersed the demonstration and arrested about 600 people, including six presidential candidates. In January 2011, the international rights watchdog Amnesty International recognized the detained individuals as prisoners of conscience.Mikhalevich was among those arrested on December 20 on charges of organizing mass riots. On February 19, he was released from custody, slapped with a travel ban and immediately called a press conference to accuse the police of keeping him in terrible conditions which, he said, should be qualified as torture. He also said that the police had pressured him into cooperation, but it was not clear whether he actually agreed to ensure his release. Belarus security agency bluntly denied all accusations.
You can share this story on social media: