Medvedev hands out state awards, sums up 10 years of Russian life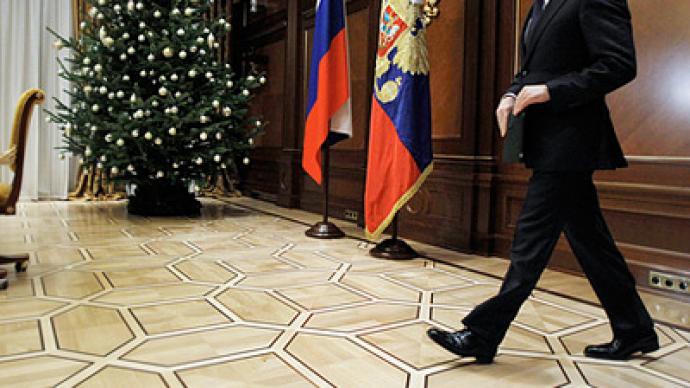 President Dmitry Medvedev has handed over state awards at a traditional ceremony in the Moscow Kremlin. The Russian leader again called for consolidation of society and for keeping the ethnic peace.
"Our tremendous country is historically populated by representatives of very different nationalities, beliefs, cultures, traditions and our task is to keep the peace and tranquility in our land," the Russian president said on Thursday. He also said that the different ethnic groups were united by traditions of co-existence. "What unifies us today is that we all want our country to be strong, we want it to develop according to an understandable scenario, and we want the people who live in our land to be happy, and therefore mutual support is exceptionally important today, and will be important in the future," Medvedev said.
The president also gave an overall assessment of the results of the country's last ten years of development. "I cannot say that this decade has become a catastrophe for our state. On the contrary, I hold that in these past ten years we have greatly changed the situation in the country."

Dmitry Medvedev noted, however, that there is still a lot to be done. "We still have a lot of problems in the economic and social spheres, in the society's political organization, not to mention science and education, where we need to return to the most advanced position our country used to hold," the Russian leader said. He stressed that this would require the consolidated effort of all members of society.