Medvedev proposes bail, not jail, for economic crimes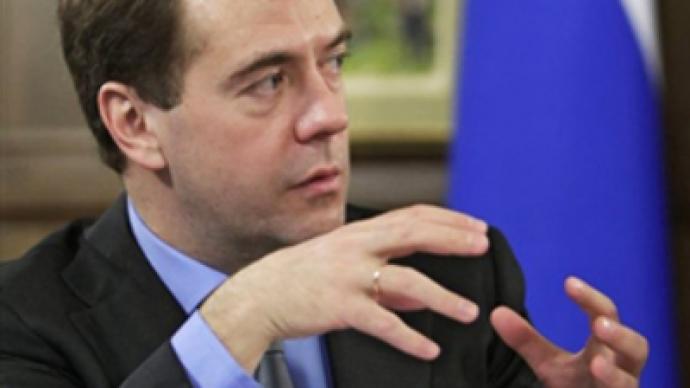 Russian President Dmitry Medvedev on Friday proposed lightening measures of punishment for those accused of economic crimes.
He reminded, while meeting with entrepreneurs, about the existing system of punishment, wherein "it is not permitted to arrest the suspect or the accused of tax crime offhand. This is possible only in some cases, but if there is no reason, the measures of restraint should be either bail or recognizance not to leave," he noted. Medvedev added that these measures should be extended to other crimes in the economic field which are not connected with violence.
Dmitry Medvedev aIso proposed the establishment of quite large sums of bail – about $3,300 for crimes of little and average gravity, and about $16,600 for major criminal cases.
"I think it is possible to permit taking not only money, but also real estate and capital issues as a bail" he added.
According to the president, the new measures should afford a basis for decriminalization of the society, fight corruption and create a modern, effective criminal justice system.

The draft is to be introduced to the State Duma within the next few days.
You can share this story on social media: