Some demands by opposition 'fair' – Medvedev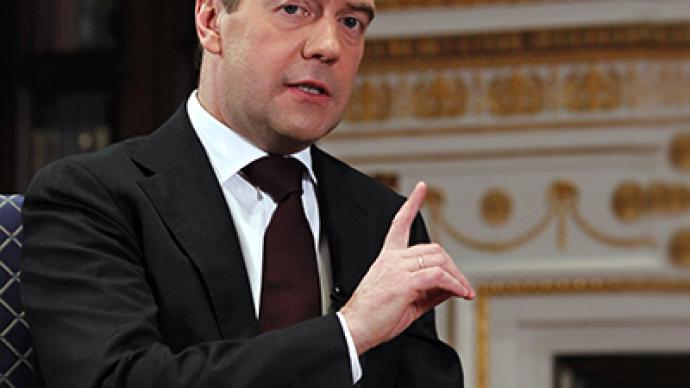 Prime Minister Dmitry Medvedev has admitted that some complaints by the Russian opposition are reasonable and the authorities should respond to them. However, all remands should be voiced within the framework of law, he stressed.
It is a positive thing that the Russian civil society has become more active, Medvedev noted in an interview with Finnish media ahead of his visit to the Nordic country.
"Rallies and protests are absolutely normal," the premier believes. But they should be held in appropriate places, with relevant permission and without violating of the law. "If it all happens that way, then this is what is called with an ancient and quite a brief word "democracy," he added.
The former president is confident that Russia has taken the right path developing its democracy. If he thought otherwise, Medvedev said, he would not have been the head of the government but would work elsewhere instead.
Despite some economic and political problems, which will be solved, "our political system is developing," the politician stated.
The protest movement has been on the rise in the country following last year's parliamentary vote, which opposition claimed to be rigged.
Read the full transcript of the interview here.