Kremlin's mobile offices head to regions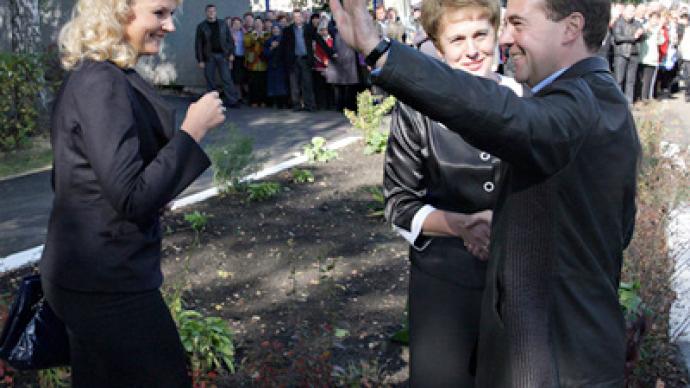 The Russian president's mobile reception office has started work in Ryazan Region.
The office, which is a new project in Russia's political practice, held its first working session in Ryazan Region on Thursday. It was led by Aleksandr Beglov, the deputy head of the presidential administration. Along with him, representatives of the administration, the Prosecutor General's Office and other state bodies arrived to listen to people's complaints. The first mobile office was organized following citizens' complaints about inappropriate healthcare services and the poor condition of roads in the region. Beglov visited several medical institutions and ordered that shortcomings be dealt with as soon as possible. The regional governor will also have to personally control the construction work of a part of the Moscow-Samara highway.   The three-layer system of the president's reception offices has been completed. It includes the president's main reception office in Moscow, eight offices in federal districts and 74 reception offices in regional centers. The technical potential of the mobile offices will make it possible for the presidential administration's officials to arrive at any Russian region from where complaints are sent to the Kremlin.   In 2010, about 43,000 citizens took their complaints to the president's offices, and more than 23,000 people have visited them this year. The administration is planning to establish 50 additional online offices in small towns with a population of over 100,000 people in 2011, Beglov said. People will be able to send a message to the president. Some of them will be asked to take part in a video conference with Kremlin officials.  Visits of the mobile reception offices to the regions may help to impartially consider people's complaints against, in President Dmitry Medvedev's words, "action or inaction" of local authorities.
You can share this story on social media: