Medvedev makes complaints system mobile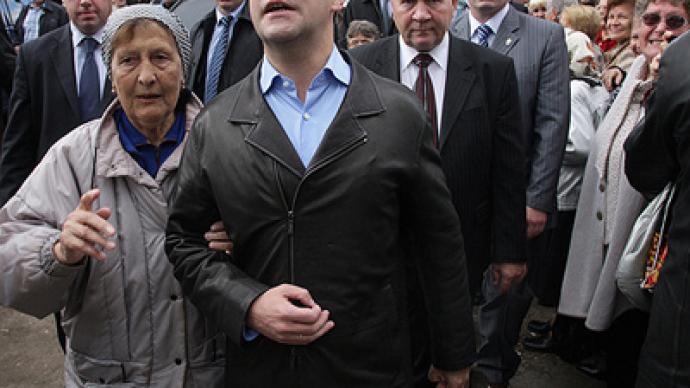 Employees of the presidential administration will start in May to visit regions for impartial consideration of complaints against local authorities.
The mobile reception office will start operating in May, President Dmitry Medvedev said. Special officials will be appointed by the presidential administration and then sent to the regions. They will accept people's complaints against the authorities' "action or inaction," Medvedev said.Speaking at a meeting of the commission on economic modernization held in Magnitogorsk on Wednesday, the president stressed that the mobile public office will be independent from local authorities. This will ensure objective consideration of complaints, and officials will be obliged to respond to them promptly. The reception offices of the head of state already work in all the regions. But officials working in these offices represent the regions and "cannot always ensure impartial consideration of complaints," Itar-Tass quoted presidential aide Arkady Dvorkovich as saying. Employees of the administration will be sent to regions for impartial examination of citizens' complaints, he explained. All high-ranking officials in the presidential administration are obliged to see citizens visiting with their complaints at least twice a year. It is impossible to send simultaneously all the officials working in the presidential department dealing with complaints to 83 regions. So, it has been decided to organize the mobile office, the president's press secretary Natalia Timakova told Gazeta.ru.This move may help the president's administration to gather more information on the situation in the regions, Andrey Ryabov of the Carnegie Moscow center told the same source. However, he noted that the mobile office will be helpful only if after checking people's complaints, ineffective or corrupt officials will be sacked. In this case, the mobile reception office, as well as other new institutions established by the president will win the people's trust, he said.
Read Gleb Pavlovsky's column on the issue here
You can share this story on social media: