Medvedev in London for Olympic opening ceremony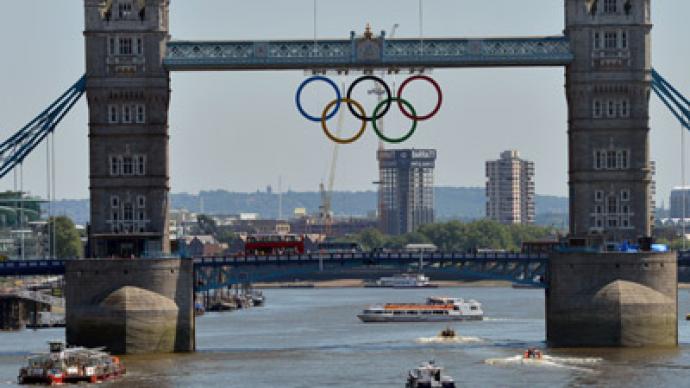 With an eye towards the 2014 Sochi Winter Games, Prime Minister Dmitry Medvedev is in the UK for the opening ceremony of the London Olympic Games.
Medvedev will be among distinguished guests invited to a Friday reception in honor of heads of state on behalf of Queen Elizabeth II. The Prime Minister will also have a working contact with British Prime Minister David Cameron, the Kremlin press service reported.On his second day, Medvedev, who will lead the Russian delegation of dignitaries at the opening ceremony, will meet with the Russian Olympic team and watch a volleyball "friendly" between the Russian and British women's teams.A government source said the prime minister viewed his attendance at the Games as "imperative.""Attendance at the opening ceremony is imperative for Medvedev," the source told Interfax. "The next Winter Olympic Games will be held in Russia, so it is not surprising that the prime minister wants to view how the Olympic Games have been organized in London."Meanwhile, President Vladimir Putin, an avid sportsman in his own right, has also expressed a desire to visit the Olympic Games. Speaking to reporters on the sidelines of the G20 summit in Los Cabos on June 20, he said he intended to travel to London on a "private visit" to watch judo competitions."The Russian delegation will be led by Prime Minister Medvedev, but I will probably go to the Olympics, as well," he acknowledged.Putin left open the possibility that he would also meet with David Cameron during his visit.The Russian leader said he had informed Cameron of his plans and the British PM replied that he would be happy to see him."Perhaps we will meet," Putin remarked.The next Olympic Games are set to take place in Russia's southern city of Sochi in 2014.
Robert Bridge, RT