Medvedev opposes foreign property ban for civil servants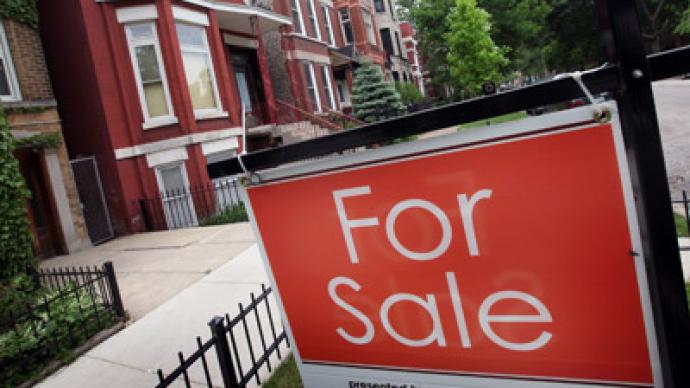 Dmitry Medvedev, the Russian PM and leader of parliament's majority party, said that a proposed ban on foreign property for state officials would not improve the state service system.
During a meeting with leaders of the United Russia Party, Medvedev said that the measure would prevent many talented and energetic people from state service, and would not contribute to law and order in Russia.Medvedev argued that the law should instead enforce tighter restrictions on incomes for civil servants, describing the legislation currently before the State Duma as "rather sly." In its current form, the bill forbids state servants from owning any foreign property but cannot prevent them from re-registering it in their relatives' names, he said.United Russia will consider Medvedev's position when parliament begins hearings on the bill, State Duma speaker Sergey Naryshkin told reporters. The bill will also soon be discussed at the Open Tribune roundtable, along with other anti-corruption documents, Naryshkin said.The leftist Fair Russia Party had previously submitted a bill to parliament that would ban state officials and their relatives from owning foreign bank accounts. The authors of the bill said that the measure was necessary to preserve Russia's sovereignty, and to limit foreign influence over officials.After the legislation received an initial show of support, all four parliamentary factions – United Russia, Fair Russia, Communists and Liberal Democrats – jointly submitted a bill. The measure stated that all federal and municipal officials – including the President, Prime Minister and members of parliament – and their spouses and children cannot open overseas bank accounts, or own foreign real estate and securities.In an initial draft of the bill, violations of the law carried criminal liabilities and were punishable by heavy fines, a three-year ban from holding public office and up to five years in prison.The bill also suggested that current civil servants should disclose any ownership of foreign property, and sell it within six months. The law would apply to inherited property, and even to individuals leaving state service, effective for up to three years post-resignation for both ex-officials and their families.Accusations of foreign property ownership have recently become a popular tactic in Russian politics. The head of the Russia's top federal law enforcement agency – the Investigative Committee – was criticized by media and MPs for once owning an apartment in Prague, and a stake in a Czech law firm. Also, a top opposition figure – Fair Russia MP Gennadiy Gudkov – has been accused by law enforcement officials of owning several companies in Bulgaria.