'McCain losing common sense'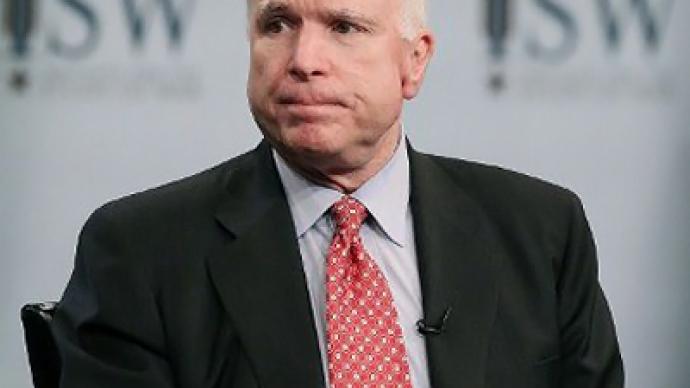 John McCain's statements are making "less and less common sense," Vladimir Putin's press-secretary Dmitry Peskov has said, commenting on the US senator's remarks that the Russian PM may be "nervous" after Gaddafi's death.
"We consider it is below our dignity to react to these words in any way," Peskov told Interfax agency on Friday. The prime minister's press-secretary assumed that the American senator has apparently been "very tired."Earlier, the former Republican presidential candidate said in an interview with BBC that he believes that the events in Libya may make leaders of some other countries, including Putin, worried. "It is the Spring, not just the Arab Spring," McCain said.First Deputy Chairman of Russia's Communist Party's Central Committee and Deputy Speaker of the State Duma Ivan Melnikov believes Gaddafi's murder is a striking illustration of American and their NATO allies' policy in the North-African country."I think that the entire world should watch today the published photographs and video records of Gaddafi's murder. It is not just a dead former leader of Libya. It's the symbol of sovereignty of an independent country that was torn to pieces by Americans," he told journalist on Friday, as cited by Interfax. He added that the US only interest was to put their hands on vast resources of the rich country and they do not care about Libya's future fate. A similar thing was done in Iraq and its President Saddam Hussein, Melnikov noted."Back then some still had illusions about NATO and Americans' intentions. Now it is clear to everyone: it's a colonial barbarism performed on the 21st century scene," the legislator stated.