Gaddafi's end is not the end of the war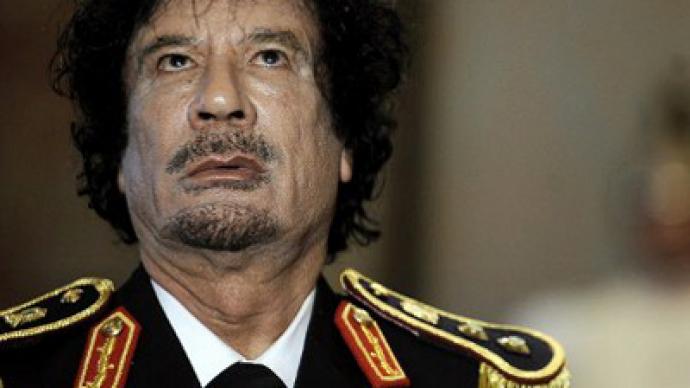 A top Russian lawmaker has said that the capture of former Libyan leader Muammar Gaddafi was not a breaking point in the Libyan settlement.
Representatives of the National Transitional Council of Libya said on Thursday that Colonel Muammar Gaddafi had died of wounds received during his capture in Sirte.
The news was confirmed by the NTC officials and by soldiers of the troops that took part in the storming of Sirte on Thursday. According to them, Gaddafi was captured alive in a hideout but soon died of wounds received in fighting. 
Upon receiving the news on Gaddafi's death the head of the State Duma Committee on International Relations, Konstantin Kosachev, said that the tension in Libya was not directed along the people-regime line, but rather on the lines of interaction between various ethnic and political groups.
These contradictions will put Libya before serious challenges for quite a long time, the politician said.
There are complicated tasks of ensuring the transition to legitimate power, to holding lawful elections, the Russian legislator said, adding that in his opinion the Libyan people should start by making changes to the Constitution, just like the Egyptian and Tunisian people did.
Kosachev also said that Gaddafi's detention was hardly an extraordinary event.
"The outcome of the situation was pre-determined already two or three months ago, when the insurgents captured Tripoli. This question was not in the 'if' category, but in 'when'," he said.
Commenting on the news, Sergey Markov, the director of the Political Research Institute, said that he believes that the situation in Libya "will be more or less peaceful."
"The government  will increase its power over all the regions of the country – Cyrenaica, Tripolitania and Fezzan," he told RT. "Of course, different tribes will fight for more influence within the Libyan government. But I am sure that a new government will include [representatives] of most of those tribes, including those who played a dominant role during the Muammar Gaddafi rule."
As a result, it may be possible to avoid a political war between the opposition and the Colonel Gaddafi regime's supporters.
The analyst is confident that this will be done "following strong advice of the Western coalition." It should be understandable that currently the country's government is not independent, but under strong control of NATO – primarily France and the UK, Markov said.
However, Evgeny Minchenko, director of the International Institute for Political Expertise, argues that it is highly unlikely that such a government – including different clans – could be created. He says that even if Colonel Gaddafi is really dead, the region is still a long way from stability.
In order "to stop resistance of his clan, I believe all of them should be eliminated," he told RT. The expert recalled that just a day earlier US Secretary of State Hillary Clinton openly called for the assassination of Muammar Gaddafi. "I don't know whether she will now be calling for murdering all his family as well," Minchenko said. "It will be interesting to watch whether the so-called 'humanism' of the American leadership will get that far."

As for the future development of the situation in Libya, the analyst believes that "low-intensity civil war, unfortunately, is likely to continue for quite a while, same as it [continues in practice] in Iraq and same as it continues in the AfPak (Afghanistan and Pakistan) region."