Mayor, legislators oppose ethnic districts in Moscow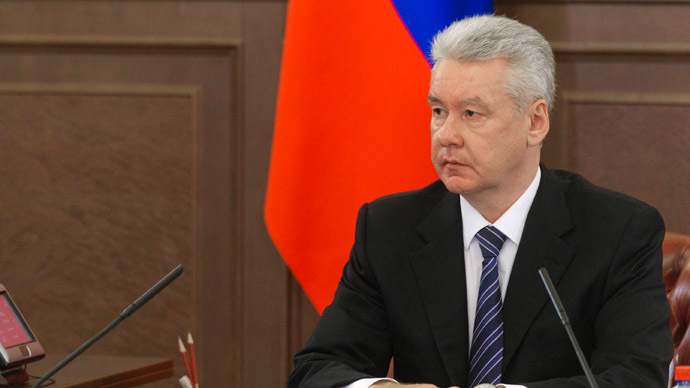 The mayor of Moscow has said that 'Chinatowns' in the city would only bring social tensions and growth in crime rates as experts began preparing a bill that would limit all real estate operations involving foreigners.
Sergey Sobyanin addressed the issue in an extensive interview with the Russian news site Lenta.ru. The interview was published on Tuesday but it had been taken before ethnic riots hit the district of Biryulyovo, known for its especially high concentration of migrants.
Thousands of people took into the streets over the weekend protesting against the killing of an ethnic Russian man who was stabbed to death by foreign-looking attacker in a street brawl. Police intervened and detained several hundred protesters (who were later fined for violating public order), but also launched a raid on a large vegetable warehouse that is located in Biryulyovo, detaining over 1,000 migrants and seizing various weapons.
"Some people say that we should deliberately create Chinatowns. I am categorically against this. If we create such district on purpose this would lead to grave consequences, both for the crime situation and for the wellbeing of citizens who for some reason are isolated in some district and whose life there is regulated by their own laws and customs," Sobyanin told reporters.
Also on Tuesday, the mass circulation daily Izvestia quoted a representative of the Russian Ministry for Economic Development, Vladimir Zatomsky, as saying that the ministry experts were preparing a special draft law aimed at prevention of ethnic enclaves in Russian cities.
The new bill will introduce licensing of real estate deals involving foreign citizens and companies registered abroad, as well as persons without citizenship and even Russian companies in cases where foreigners hold 50 percent of their stock or more. Selling real estate to these categories of buyers would require special approval from a state body, Zatomsky added.
The bill will be prepared within a fortnight and submitted to the lower house, the official said.
The head of the State Duma Committee for Ethnic Issues, Hadjimet Safaraliyev, has told the press that the chamber planned to fast track the presidential bill that introduces criminal responsibility for fake registration of foreigners in Russia. Safaraliyev also said that as soon as Wednesday the legislators planned to pass a bill that tightens the responsibility of civil servants for ethnic tensions in their regions, allowing for dismissal of especially careless heads of regions and municipal districts.
Both legislative moves were started earlier after Russian President Vladimir Putin stated in the address to the Federal Assembly that prevention of ethnic enclaves in Russian cities was a priority task at the current stage of Russia's history.