Russia publishes list of terror sponsors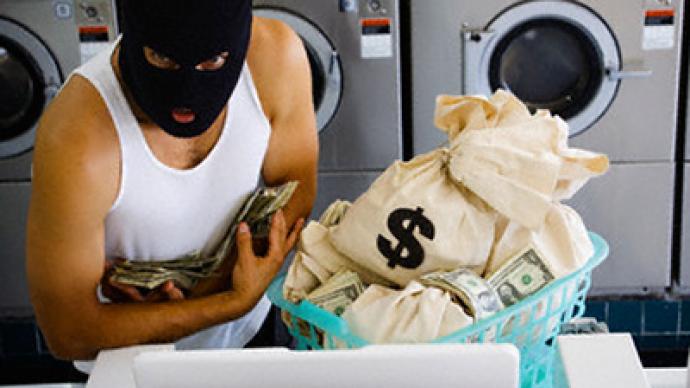 For the first time ever, a list of individuals and organizations that were or are still involved in money laundering and sponsoring terrorism has been published by Russia's government daily.
Until recently, such data was restricted and ordinary citizens had no access to it, notes the Russian government daily Rossiyskaya Gazeta (RG). The list of individuals and companies who are believed to be linked to terrorism and/or extremism consists in two parts: the first includes foreign nationals and international organizations operating outside of Russia while the second refers to people and companies whose activities are directly linked to Russia. The details concerning the international part of the list are based on official United Nations' data and were provided by the Russian Foreign Ministry. The second list was provided by the Ministry of Justice.The international list includes over 400 individuals and 104 organizations, half of which were established as charity funds, banks, IT companies, construction and consulting firms, but are also involved in money laundering and aiding terrorists. Somalia, Pakistan and Afghanistan lead the world in having said companies currently operating on their respective territories, RG writes. Afghanistan also tops the list for having the largest number of terrorist accomplices per capita. However, it is rather difficult to find them as there is no precise information on their location and in some cases, such rudimentary information as their date of birth isn't even known. Terrorist and extremist organizations – such as Al-Qaeda, the Southeast Asian militant group Jemaah Islamiya, the Pakistani Lashkar-e-Taiba and the Somali Islamist group al-Shabab – were also included on the list. All these groups have developed worldwide networks with branches in the US, the UK, Canada, Germany and many other countries.Al-Qaeda is at the top of the Russian specific part of the list, which includes a total of 46 organizations, militant groups and even religious sects such as the Jehovah's Witnesses (or more specifically, their branch in the city of Taganrog). Over 1,500 individuals are believed to be sponsoring terrorist activities within Russia's borders.The majority of them have already been convicted in a court of law. As of June 30, citizens involved in terrorism-related cases will also be added to the list. The point of making terrorist sponsors' names public would, first of all, help credit organizations that are obliged to inform law enforcement agencies on all suspicious money transactions, a source at the Russian financial intelligence service told RG. Ordinary citizens might find it helpful when, for instance, they buy real estate.However, as the paper notes, the published list is not complete. According to experts, there also exists so-called "closed" data which contains the details of persons and businesses who are only suspected of having links to terrorists.