Security situation in North Caucasus has not improved - Medvedev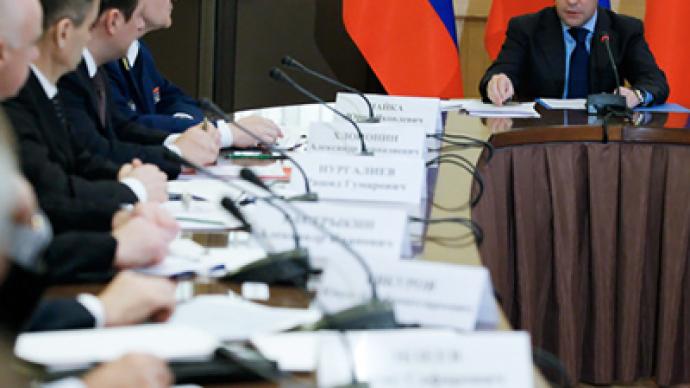 The situation in the volatile North Caucasus region "has barely improved" recently, President Dmitry Medvedev said, speaking at a security meeting in Yessentuki, Stavropol Region, on Friday.
There have been changes in some areas, Medvedev said, adding that more than 60 terror plots were foiled. But on the whole the situation in the North Caucasus Federal District is still "quite complicated," Medvedev said.  Law enforcement agencies have conducted 60 anti-terrorist operations and more than 4,500 special operational events in the region. As a result, "lives were saved," Medvedev noted. The president stressed that regional authorities should support the activities of law enforcement agencies and step up information work among the population. Currently, too little attention is paid to the co-operation with religious leaders in Islamic regions in the North Caucasus, Medvedev added.  During this year 64,000 crimes have been registered in the district, and the percentage of criminal cases solved has reduced by 10 per cent. However, the official crime statistics are not precise, the president said. "There are no correct statistics, they are often rubbish," he added. "Something should be done" with the way the crime statistics are recorded, Medvedev believes. The new law on police to be adopted soon should make sure that "these statistics are clearer," he said.The role of regions will remain important in the fight against crime, Medvedev said. Although federal police structures "are being strengthened," regional bodies will continue to render financial and organizational assistance to programs concerning law-enforcement tasks.
Sergey Borisov, RT
You can share this story on social media: