Moscow rules out talks with Tbilisi on S. Ossetia, Abkhazia independence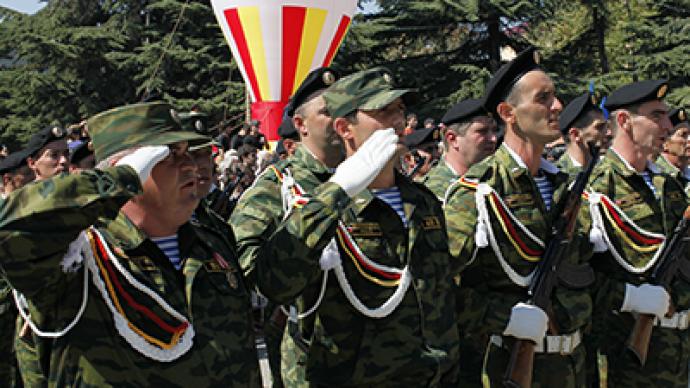 Russia announced it has no plans to hold talks with Georgia, or anyone else, on the future of the independent republics of South Ossetia and Abkhazia.
The peoples of the two Caucasus republics decided their course by choosing independence from Georgia, Russian Foreign Minister Sergey Lavrov said.Moscow recognizes the two countries as independent states following the August 2008 war in the region, Lavrov said after a meeting Tuesday with his South Ossetian counterpart. The war "was the only way to ensure the security of South Ossetia and Abkhazia and possibly even the survival of their people," Interfax quoted Lavrov as saying.Following the transfer of power after the Georgian parliamentary elections, Moscow hopes that the new leadership in Tbilisi will pursue a policy of normalizing relations will its neighbors, including Russia and the two republics.According to Lavrov, Russia considers the October 1 Georgian election an internal affair for the country, and an "expression of the will of the Georgian people, who obviously voted for changes."South Ossetia will seek Georgian recognition of its independence, South Ossetian foreign minister David Sanakoyev told journalists after his talks with Lavrov. "Whether we decide to cooperate with new Georgian authorities or not will depend on their policies," he said. "We will build good neighborly relations with this country." Both Moscow and Tskhinval called for a legally binding non-aggression agreement with Georgia. This pact "would rule out the repetition of the criminal adventure that Tbilisi undertook in August 2008," Lavrov said.Meanwhile, the new Georgian authorities are set to continue the previous leadership's foreign policy course on European and Euro-Atlantic integration, Bidzina Ivanishvili announced on Tuesday. The billionaire, whose Georgian Dream coalition defeated President Mikhail Saakashvili's ruling party at the parliamentary poll, aims to become the country's new Prime Minister."Georgia's aspiration towards Europe remains unbending and our country will definitely manage to become a NATO member-state," Ivanishvili said after his meeting with Saakashvili. However, the new Georgian government – expected to be formed later in October – also intends to resolve ongoing tensions with Russia, which will likely be a difficult process."Everybody should realize that Georgia will never come to a compromise damaging its territorial integrity," Maya Pandzhikidze, nominee for Foreign Minister, said on Monday. She also said that the US will remain Georgia's main strategic partner, Itar-Tass reported.