Russia was prepared for Georgian aggression – Putin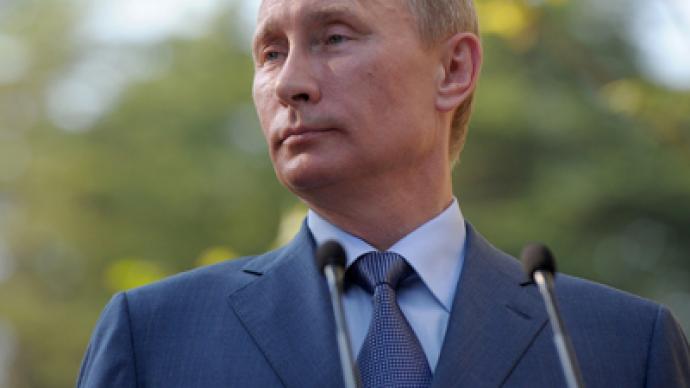 Russia had drawn up a plan to counter a Georgian attack long before the August 2008 conflict in the Caucasus, President Vladimir Putin says.
"It's not a secret that there was a plan. The Russian side was acting exactly within the framework of this plan," Putin told journalists on August 8, which marks four years since the beginning of the Five Day War in South Ossetia.He said the document was developed by the Russian General Staff in late 2006-early 2007 and it was negotiated with Putin, who was serving his second presidential term in that period. "We trained South Ossetian militia under this plan," Putin said. "Even though our experts argued that doing so was a useless thing, since the militia would be weaker than the regular army of any state, even such a small one as Georgia. It proved more than effective."For three days in August 2008, before the Russian Army came, Russian peacekeepers and South Ossetian militia had been actually holding back Georgian forces, Putin noted. The fact that Moscow's decision to launch a military operation and stop the aggression did not follow immediately fell under criticism in a new documentary "A Lost Day". In particular, former chief of staff of the Russian armed forces Gen. Yury Baluyevsky stated that the delay "led to numerous casualties."Commenting on the issue, Putin underlined that not one day, but three days passed before the decision was made: active armed hostilities began on August 6. The president stressed that making decisions on using the armed forces "is a thing that requires responsibility," as it is followed by shooting, fire and casualties."We had to think properly" before acting, Putin pointed out. At the time of the tragic events, when Tbilisi launched an attack against South Ossetia, Putin – by that time prime minister – was visiting Beijing. He said he was constantly monitoring the situation and discussed it on the phone with then-President Dmitry Medvedev and Defense Minister Anatoly Serdyukov. Putin refused though to comment on whether he insisted back then on the use of force. "It's a different question," he said. Meanwhile, Prime Minister Medvedev, who arrived in Tskhinval today, also recalled the August 2008 events. "Russia had to make a decision to help South Ossetia and repel the aggressor," he said during a meeting with Ossetian President Leonid Tibilov. The head of the Russian government is confident that the timely decision helped to avoid greater casualties.The premier recalled that a Russian military base is stationed in South Ossetia. "It maintains peace, helps to develop the state. But civilian life is not created by a military base," Medvedev observed. "The most important thing now is to build a normal life," he said, cites Interfax. "Recently the republic has received some funds, work has begun, but not a lot has been done," he added.