Mass celebrations in Crimea refute Western charges of annexation – Lavrov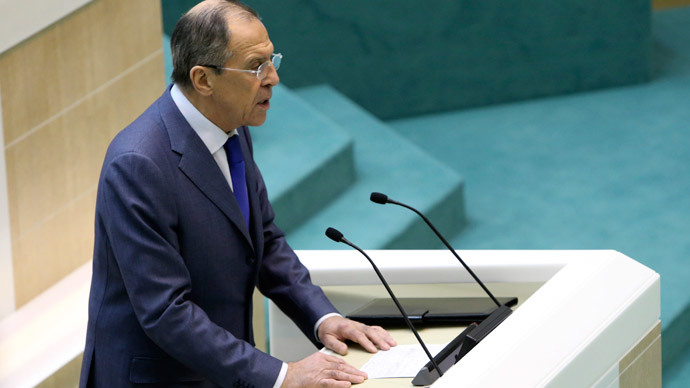 Those who call Crimea's treaty with Russia "illegal" are insulting Crimean citizens and their right to decide their own fate, the Russian Foreign Minister said in a speech to the Upper House of parliament.
"When foreign colleagues use the term "annexation" I suggest that they do one simple thing – tell their press-secretaries and press services to study the footage from Crimea in which the residents of this peninsula demonstrate their sincere joy in joining the Russian Federation," Sergey Lavrov told the senators as he presented the bills on Crimea and Sevastopol's accession into the Russian Federation.
"This joy, this true happiness cannot be played, rehearsed or directed. When people are using terms like "annexation" in such a situation, I consider it an insult to the citizens, an insult to their right to make decisions concerning their own fate – the right that theyhad used in full measure," Lavrov said in his speech.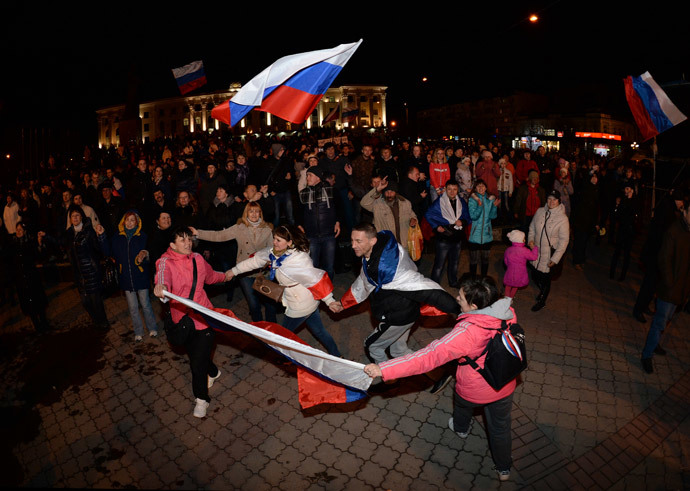 On Friday the Federation Council voted to pass the bills on Crimea's and Sevastopol's accession into the Russian Federation officially increasing the number of Russian regions by two. Before the voting the documents were studied by the Upper House committee for defense and security and by the committee on international relations that found nothing contrary to Russian or international law.
On Thursday the bills were passed by the Lower House by an almost unanimous vote – just one MP refused to support the move.
The federation treaty was submitted to the Lower House by President Putin on Wednesday after he signed it with leading Crimean and Sevastopol officials on Tuesday. The treaty has been provisionally in operation since the signing.
The draft introduces a transitional period until January 1, 2015 during which Crimea and Sevastopol must be integrated into Russia's economic, finance, credit and legal systems as well as into the system of state administration.
The treaty also provides that all residents of Crimea will automatically receive Russian citizenship. It also allows those who would prefer to keep their Ukrainian citizenship do so through notifying officials within one month of the treaty coming into force.
You can share this story on social media: