Russia wants coalition forces "to be aware of their responsibility" in Libya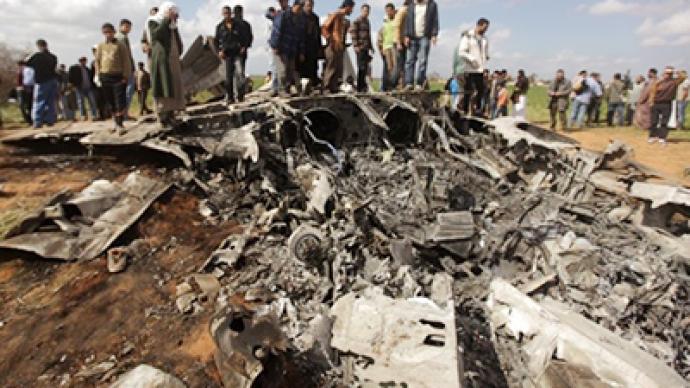 The UN Security Council's resolution should be implemented without provoking upsurges of violence and terrorism, Russian Foreign Minister Sergey Lavrov has said.
On March 24, the UN Security Council will hold consultations on how objectively the 1973 resolution on Libya is being fulfilled, the minister indicated. He commented on Russia's position in the North African country's crisis after talks with his Algerian counterpart Mourad Medelci on Tuesday.The states that are now enforcing the UN's document should be guided exclusively by the goal of protecting civilians in Libya, Lavrov said. He also warned that these states "should be aware of their responsibility."The resolution allowed the coalition's aircraft to take control over Libyan airspace. Adherence to international law must be the main criterion of their activities, Lavrov said at a news conference in Algiers. "We should avoid a situation when a policy of double standards  may spur a new wave of emotions and provoke fresh outbreaks of  violence," Interfax quoted the minister as saying. The main goal of introducing a no-fly zone was to protect civilians, and those implementing it should honor it, Lavrov noted. Moscow has also called on the coalition's states not to provoke new upsurges of violence in Libya.Medelci believes that the activities of the coalition are not proportionate to the goals of the resolution. Consultations scheduled for Thursday should reveal if these goals have not been changed, the Algerian minister said. He warned that the real aim of the coalition forces' operation may be not only the protection of civilians but also some political interests.Lavrov said the crisis in Libya may also provoke a rising tide of international terrorism. If the situation gets out of control, the international community may face new manifestations of terrorism and other developments that would rather be avoided, he stressed.
You can share this story on social media: