West and Arab world unanimously back assault on Libya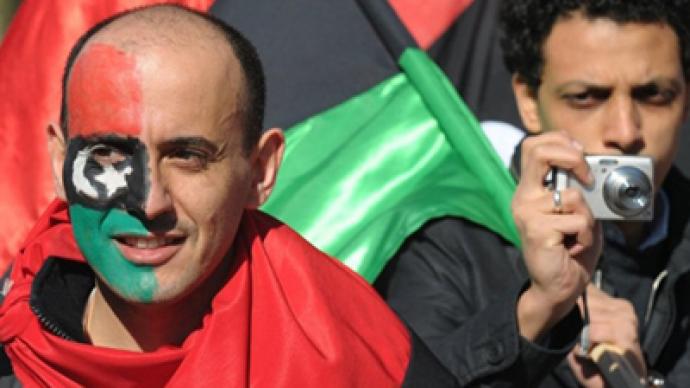 EU powers are now falling into line confirming their commitment to the operation against pro-Gaddafi forces in Libya.
France is the most active in enforcing the no-fly zone over Libya, with some 20 Rafael and Mirage fighter jets barraging Libyan airspace on the air superiority mission, in effect grounding Gaddafi's jets and helicopters.British warships HMS Westminster and HMS Cumberland are helping with the navy blockade of Libya. The UK also sent Typhoon and Tornado fighter jets to the region, as did Canada, which says its fighter jets are in the region and ready to be deployed within two days, and Denmark.Italian airbases on Sicily and near Naples are playing a key role in the operation as main stage airfields.Other nations are also expressing their support, such as Norway, Netherlands and Belgium. Western leaders say they are behind Operation Odyssey Dawn, including British Prime Minister David Cameron. Even German Chancellor Angela Merkel says she backs the military intervention – despite her country's abstention of the UN vote for the no-fly zone and refusal to send its forces to participate in the operation.Their major concern is the area of Benghazi and the whole of eastern Libya where the rebel stronghold is.Though European leaders now express rare unanimity in their approach to the assault on Libya, public opposition to Operation Odyssey Dawn is building because there are fears it could turn into another Iraq.The West promises the operation is going to be precise and quick but that was expected to be the case in Iraq as well.The Arab states Qatar, Jordan and the United Arab Emirates said they do back the no-fly zone over Libyan airspace and that Arab states will be playing a key support role.The decision to take direct action to enforce the Libyan no-fly zone was thrashed out at a summit in Paris, just hours before the first strikes on Saturday. The summit was attended by the heads of the UN, the Arab League, and several foreign ministers of Arab nations, like Morocco and the UAE.
You can share this story on social media: