Russia "regrets" military action, calls for ceasefire in Libya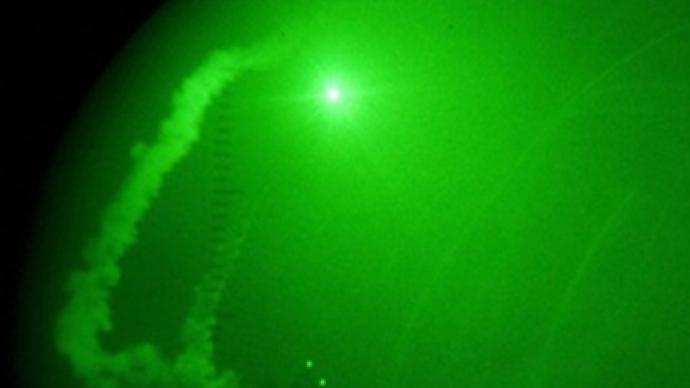 The Russian Foreign Ministry is urging the international forces and the Gaddafi regime to do everything they can to stop civilian suffering, and agree an immediate ceasefire, describing the military action in Libya as regrettable.
Russian officials have steadily been against any foreign intervention into Libya's domestic affairs, saying the West should let such turmoil-gripped countries choose their own way of development.Russia urges the coalition forces to stop the attack on civilians, Foreign Ministry spokesman Aleksandr Lukashevich said in a statement on Sunday."We insist that the [parties involved in the operation] stop the indiscriminate use of force," Lukashevich said.There are also concerns, mostly expressed by Russia's permanent representative to the UN, Dmitry Rogozin, that because of the foreign intervention, unrest may spread to other areas in North Africa.Rogozin added that in his personal opinion, the US, UK, France and Italy are somewhat overstepping the bounds of the UN resolution.There have been no reports about casualties among Russian citizens or employees of the Russian diplomatic mission which continues its work in Tripoli, but as a precaution some members of the mission, together with other Russian citizens, are going to be evacuated via Tunisia.On Saturday, several hours prior to the vote on the UN resolution over Libya, President Medvedev dismissed Russia's ambassador to Libya, Vladimir Chamov, without official explanation.Mikhail Margelov, chairman of the Federation Council Foreign Affairs CTTE, pointed out that the main goal of the 1973 UN Security Council resolution was originally to protect the civilian population, and not to overthrow the Gaddafi regime."In that respect we think that the 1973 resolution is mostly a humanitarian resolution," he said. "My personal concern is that any military operation that is conducted by the West in the Arab world can lead to a very unpredictable scenario…All the parties involved in the conflict may get together and start fighting against the foreign invaders," said Margelov, adding that such examples are evident in the history of the Greater Middle East and that, first of all, a political solution should go prior to the military one."We think that the Gaddafi regime has already lost its internal and international credibility but we also think that the people of Libya should solve their problems themselves," stressed Margelov.Russia believes the only solution to the problem is that the two parties declare an immediate ceasefire and try to find a mutually acceptable political solution.Russian Foreign Minister Sergey Lavrov is about to begin a visit to the region. On Sunday he visits Egypt before heading to Algeria. Both countries border Libya and are closely watching what happens there.This is Lavrov's first trip to Egypt since the revolution and he is going to discuss bilateral issues with both Egypt and Algeria as well as the situation in Libya as seen from its neighbors.
You can share this story on social media: