Russia to complete Kuril troops' reinforcement by 2014
Published time: 28 Aug, 2012 14:18
Edited time: 28 Aug, 2012 18:28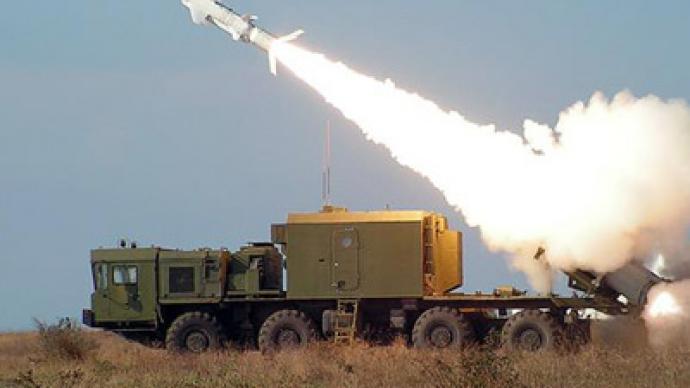 A top Russian military commander has said the country is reinforcing its troops deployed in the Kuril Islands – the Russian territory in the Far East that is claimed by Japan.
The reinforcement goes in accordance with the schedule earlier approved by the Russian President, Chief of the General Staff General Nikolay Makarov told the press. Two modern garrisons are being built on the islands, the general added.
"The deliveries of weaponry and military hardware are proceeding on plan, and we will fulfill the President's instructions within a couple of years," the Interfax news agency quoted Makarov as saying. "We are building a military force there which, in our estimate, will match our security needs in that region," the commander noted, adding that the weapons of choice could be Bastion or BAL mobile coastal defense missile systems.
Answering a question on the number of tanks that will be deployed on the Kurils, the army chief said "as many, as necessary." "Why would we need many tanks there if snow on the islands is up to 4 meters deep?" he observed.
Russian media reported earlier that the country's Defense Ministry strengthened the troops deployed on the Pacific islands with anti-aircraft missiles, heavy weaponry and communications systems. Interfax quoted a high-ranking source from the Defense Ministry as saying that Pantsir-S1 mobile surface-to-air missiles will be deployed in the region. The source also promised that the Buk-M1 systems will be replaced by a new version – Buk-M2.
In February 2011, the then President Dmitry Medvedev ordered that sufficient weaponry be deployed in the region that has long been a subject of a bitter territorial dispute between Moscow and Tokyo.
The Southern Kurils – comprising the islands of Kunashir, Shikotan, the Khabomai Rocks and Iturup – fell under control of the USSR after WW2 and have since been considered Russian territory. Tokyo insists the islands – known as the Northern Territories by the Japanese – belong to them.
Russia says it wants to maintain good relations with its neighbors, but its sovereignty over the islands is irrefutable – they are an integral part of the country.
Every time Russian high-ranking officials visit the islands, it provokes fierce criticism and protests from Tokyo.
In July this year, Prime Minister Medvedev's trip to Kunashir once again sparked a diplomatic row between the two countries. Tokyo stated the visit would 'pour cold water' over Japanese-Russian relations.
Medvedev (who earlier paid a visit to the island as President) stressed that the Russian leadership "will continue the practice" of visiting the archipelago adding that the reasons for the move were that the islands are an important part of the Sakhalin region and an important part of the Russian land.
The Pantsyr S1 air defense missile / gun system (RIA Novosti/Alexey Kudenko)
Buk-M1 anti-aircraft missile system (RIA Novosti/Alexey Kudenko)
The crew of an ammunition truck/launcher of a Buk-2-M surface-to-air missile [SAM] system (RIA Novosti/Sergey Savastjanov)