Kremlin to seek 'practical solutions' to fix global economy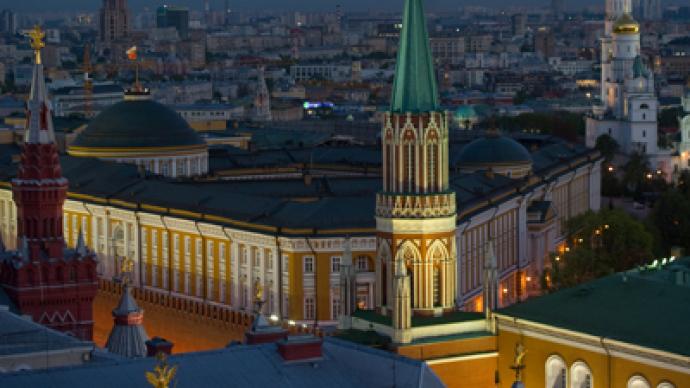 Moscow is already planning new ways for getting the global economy rolling again as Russia prepares to assume the G20 presidency.
In an effort to prevent the G20 from becoming just another ineffective talking shop, Russia will steer international activities "towards practical solutions aimed at improving the global economy and finances, stimulating economic growth and creating new jobs at the September 2013 G20 summit in St. Petersburg," the Kremlin's Chief of Staff Sergei Ivanov said.
Regulating the financial sector and improving the work of the International Monetary Fund will top the proposed Russian agenda for the next G20 summit, Ivanov said.
Then, possibly in an effort to strengthen the international standing of Brazil, Russia, India, China and South Africa, which comprise the BRICS states, he called for "strengthening the role of developing economies in the IMF."
"In this connection, we suggest holding a separate working meeting of BRICS member states ahead of the summit," the Kremlin chief of staff revealed.
Russia will assume the presidency of the international trade body at a crucial juncture. With much of the developed economies suffering an economic downturn, and even full-blown street demonstrations, Russia will be hard pressed to lead the search for alternative solutions in getting the global economy back on its feet.
During its presidency, Russia intends to open extensive consultations with international organizations and experts. This will include non-G20 countries in the "outreach" format, he added, saying this is needed to promote effective solutions "for the entire global economy."
Business, civic and youth summits, together with a forum of trade union leaders in the outreach format, are also being planned.
"This will help us draft a clear-cut and effective G20 document specifying both collective moves and individual steps at a national level to ensure the sustainable and balanced development of the global economy," the Kremlin's chief of staff concluded.
Russia's G20 presidency begins on December 1, 2012 and ends in December 2013.