European Court decision on Kononov "reviews results of Nuremberg Trials"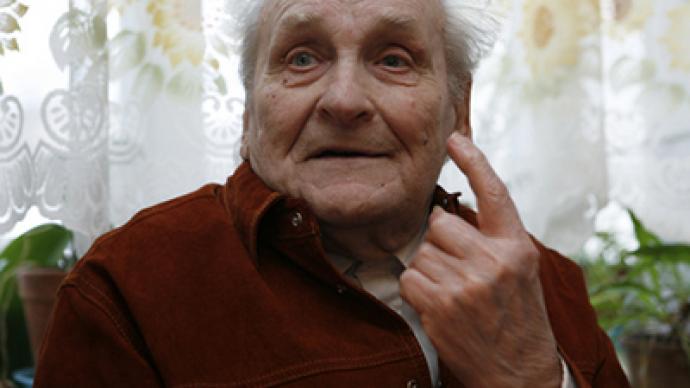 The Strasbourg court's May 17 decision in the case of Latvian veteran Vasily Kononov was an attempt to review the results of the Nuremberg Trials, World Without Nazism activists say.
Kononov fought against the Nazis in his native Latvia as a resistance fighter during the Second World War. Latvian courts convicted him of killing civilians, who he claimed were, "volunteer combatants" collaborating with German fascists.The European Court of Human Rights (ECHR) Grand Chamber on May 17 reversed a decision made by a Chamber of the Court in 2008. It held that the execution of people by Kononov's squad was not a crime under the laws of war as they were known at the time.The Grand Chamber came to the conclusion that Latvia's courts had not violated Article 7 of the European Commission on Human Rights, as it had been defined in the ECHR's first decision taken in 2008.The international human rights movement World Without Nazism consider the decision of the ECHR's Grand Chamber as a review of the results of the Nuremberg Trials at the level of European justice."It is a very dangerous trend," the movement's deputy council head Valery Engel said. He took part in a video link-up between Riga and Moscow with Kononov's participation on Thursday. The event was organized by the Russian Public Chamber.The Kononov case is another sign of the revival of neo-Nazism in Latvia, believes World Without Nazism presidium member Iosif Koren. As former Soviet partisans are persecuted in the country, people "linked to the Waffen SS" are elected to the parliament, he noted.The ECHR should take "an objective, not politicized" decision while reviewing the case, Aleksandr Brod, a human rights activist and the chamber's member, said.Kononov's lawyer Mikhail Ioffe is now busy filing an appeal against the Strasbourg court's decision. There have been few cases in history when such complaints have been considered by the court."I never thought that in my old age I would be accused by [Latvian and Strasbourg] courts of committing crimes which never took place," 87-year-old Kononov said during the video link.According to the veteran, the ECHR was "under unprecedented pressure." This case is being considered as West European countries show their loyalty to "the return of neo-Nazism and rehabilitation of SS forces," Kononov said.The veteran asked the Russian leadership and "millions of ordinary people" to help him fight against the unjust accusation.The Public Chamber has promised to help Kononov in the future. The Moscow international conference on "World without Nazism – the global goal of the entire humankind" due to be held at the upper chamber of the Russian parliament, the Federation Council, on December 17, will also discuss the case of the Latvian veteran.