Beating Kazakh president in vote is "utopian" – contender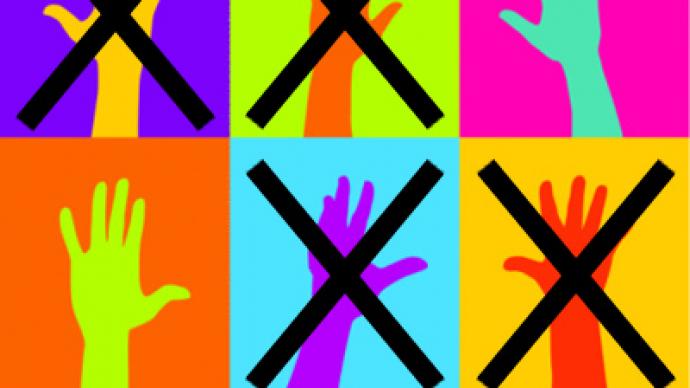 One of the contenders in Kazakhstan's presidential snap election, Musagali Duambekov, believes he has no chance of outrunning the incumbent leader Nursultan Nazarbayev. But winning is not his reason for running anyway.
Talking to journalists on Wednesday, Duambekov – the leader of the For a Green Planet movement – claimed he is not even pretending to consider winning the election, saying, "Talking about that would be utopian.""Everyone knows from the very beginning that I am not an opposition candidate, but an academic person. Everyone knows that our position is neutral, and we support the president [Nazarbayev]," he said, reports RIA Novosti. "Our motto is the ecology of soul, body and the environment." The challenger believes that his participation in the election set for April 3 will not in any way affect the number of Nazarbayev's supporters. However, he observed, there is still room for a battle, as many people in Kazakhstan have not yet decided whether they will cast their ballots for the current president or not.Duambekov has successfully passed his Kazakh language exam – a must for all the candidates to become registered. Meanwhile, according to the republic's linguistic commission, Senator Ualikhan Kaysarov is not fluent enough in the nation's official language and cannot run for the presidency. Among other contenders is Oten Salim Sagyndykuly (who was a self-nominee in 2005 election), opposition candidate, a co-leader of the OSDP Azat Party, Bulat Abilov, leader of the Zhasa, Azattyk! (Long Live Freedom!) movement Zhasaral Kuanyshalin, and the incumbent president Nazarbayev. Nazarbayev, 70, who has been ruling the former Soviet republic in Central Asia since 1990, made the decision to hold an early election on January 31. That followed Kazakhstan's Constitutional Council opposing an earlier-proposed plan of a referendum which would prolong Nazarbayev's term in office until 2020 instead of holding a vote in 2012.
You can share this story on social media: