Kazakh opposition stands up for constitution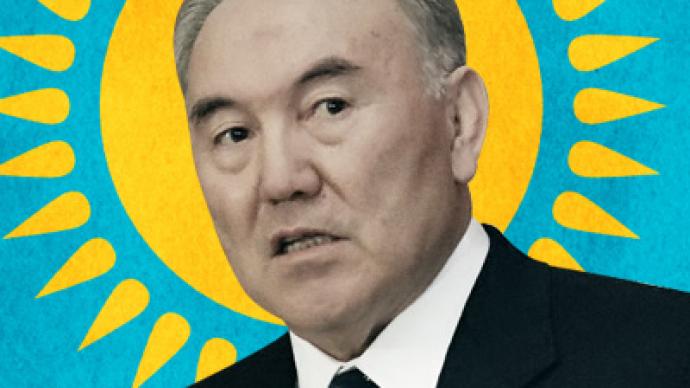 Kazakhstan's opposition faction Power of People wants to set up a movement to defend the country's constitution. Their statement came after the country's public figures came up with an initiative to extend the incumbent president's term in office.
­Gaziz Aldamzharov, leader of the Kazakh Communist Party, has said a decision on such an initiative should be made via a referendum. This is not the only opportunity, however. A political movement for the defense of the constitution might also be a solution."We are going to appeal to people for help one of these days," Aldamzharov said. "We will soon decide whether we are going to hold a referendum or establish a movement. We believe we can prove that we are right in going on a rally and saying 'no' out loud." Kazakhstan's incumbent president, Nursultan Nazarbaev, has been the country's leader for two decades. He became its first president in 1991 after the collapse of the Soviet Union and has since won all subsequent presidential elections. In 2007 the parliament gave him the right to run for presidency as many times as he wants. His current term comes to an end in 2012. Those suggesting its extension through to 2020 say it would save the country's budget.