Kadyrov says Chechen militants, Al-Qaeda emissaries "exist in severe conditions"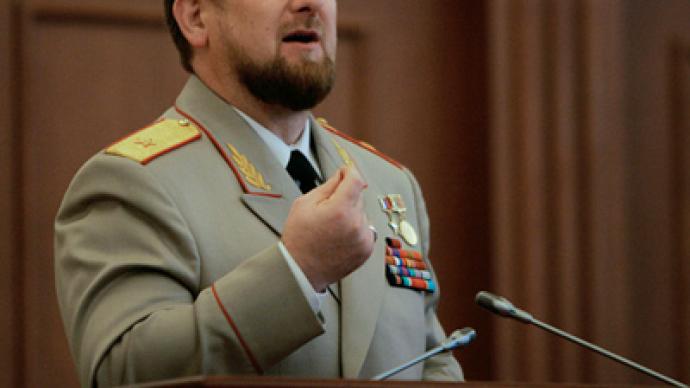 The Al-Qaeda emissary Moganned was responsible for funding militants and planning terrorist acts in the North Caucasus, the Chechen authorities have said.
According to the republic's interior minister, Ruslan Alkhanov, one of the two militants killed in the woodlands of Kurchaloysky district last week was identified as Khaled Yusef Muhammed al-Emirate, aka Moganned. He was "the chief representative of Al-Qaeda in the North Caucasus," the minister said. During last 15 years, the emissary funded militants and planned terrorist acts, including attacks on law enforcement officers, heads of administrative bodies and religious figures, Alkhanov said.Head of Russia's Chechen Republic, Ramzan Kadyrov, commenting on the operation, said the remaining militants in the republic "exist in severe conditions," seeking "any way to quit illegal armed groups." Moganned weighed less than 50 kilos, the Chechen leader said on Sunday. "Compared to his earlier photos, he was a walking skeleton, not walking anymore," Interfax quoted him as saying. Militants are "almost unable to move, find food or medicines," Kadyrov said. He added that some of them "got poisoned" after receiving food or putting on clothes brought to them by collaborators. The Chechen authorities had earlier claimed that the security situation was stable in the republic. However, reconnaissance and search efforts "don't stop for a single hour," according to Kadyrov. Cases when militants voluntarily surrender are on the rise, and the authorities receive valuable information from them. "Moganned was also given away by his accomplices," Kadyrov noted. He expressed hope that Doku Umarov, Russia's most wanted man, will also be eliminated or caught soon.Over the weekend, one more militant surrendered and called on others to return to peaceful life, the Chechen leader said.
You can share this story on social media: