British journalist denied entry to Russia as a result of accreditation rules violation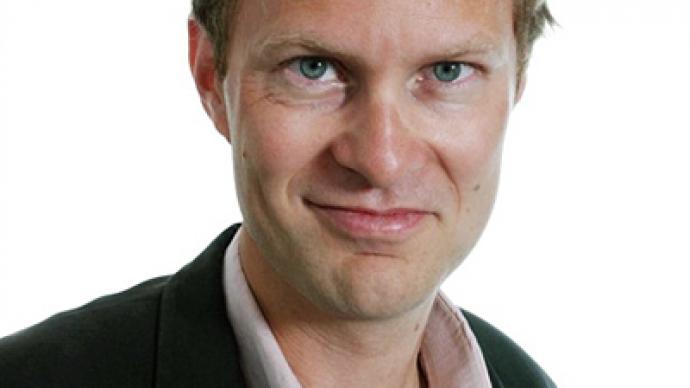 A British journalist from The Guardian newspaper has not been allowed entry to Russia after violating rules for foreign journalists' work in the country. Luke Harding arrived in Moscow, but was denied entry and sent back to London.
On Tuesday, Russia's Foreign Ministry published an official statement blaming the expulsion of Harding on his numerous violations of accreditation rules for work in Russia. However the Guardian's reporter can return and work in Russia as soon as he remedies these breaches, because his visa has not, in fact, been canceled, the official statement informs. Harding's visa does not expire until May.According to Foreign Minister Sergey Lavrov, who commented on the statement late on Tuesday, Harding knew he had problems with the legislation. "He had been warned of violating the rules he signed up to follow," Lavrov said."Without warning the security services, he visited the territories of counter-terrorism operations, near-border areas, places closed to foreigners. He admitted to having been wrong and asked to make an exception and have his visa extended visa until May, which we did," Lavrov explained."He was supposed to come and receive his new accreditation certificate, but failed to do so, as he left for London. This is why when he returned, he was not allowed to enter," he said.Luke Harding has been involved in the publication of WikiLeaks diplomatic cables, including files on important Russian politicians and businessmen, and documents describing the overall situation in Russia in recent years. According to The Guardian and Harding himself, these materials are the real reason behind the reporter's expulsion, especially some critical articles about Prime Minister Putin.Meanwhile, Vladimir Putin's press secretary denied there was any connection between Harding's expulsion and his articles about the prime minister."We have never used such methods, and never will," Dmitry Peskov was quoted by NewsRu website as saying.If Harding wants to continue to work in Russia, the Foreign Ministry informs, he needs to solve his accreditation problems with the Department of Information and Press at Russia's Ministry of Foreign Affairs."If he observes the rules, which are common for all foreign reporters working in Russia, he will have no problems entering the Russian Federation," the Ministry said.Aleksandr Lukashevich, a spokesman for the Interior Ministry, defended Russian border guards: they were not acting in breach of the legislation when they denied entry to Harding, he said.According to Lukashevich, Harding was wrong to have left Moscow for London without coming to collect his accreditation certificate first, because foreign reporters may be asked to present their certificate when entering Russia. "But if Harding wants to continue working [in Russia], we don't see any obstacles. He can apply for a new visa at the Russian embassy," Lukashevich added.The incident is nowhere near an attack on the freedom of speech in Russia, head of the State Duma Foreign Affairs Committee Konstantin Kosachev added on Wednesday. He assured that the conflict will be carefully studied to avoid such situations in the future.Kosachev also commented on the recent initiative of a British MP, who suggested banning Sergey Lavrov from coming to the UK for planned talks to his British counterpart in London next week. According to Kosachev, the initiative of Chris Bryant of the British Labour Party is actually aimed at boosting the British opposition's popularity."This is the UK's internal political matter, a counteraction to what the official authorities, the Conservative-Liberal Democrat coalition, are trying to do," he explained.
You can share this story on social media: